Battling Fall Tree Allergies
|
If you get that telltale tickle in your nose that comes around every autumn, there's a good chance your fall tree allergies have kicked off. Depending on the recent weather in your region, fall allergies can vary in severity. But for most people, they'll start in late summer and continue through the fall and into winter.
According to the National Institutes of Health (NIH), fall trees allergens and grasses float through the air in spring, summer and fall. These particles can enter a person's nose, eyes, ears and mouth, triggering an allergic reaction. An allergic reaction is a specific response of the body's immune system to a normally harmless substance called an allergen. People who have allergies often are sensitive to more than one allergen.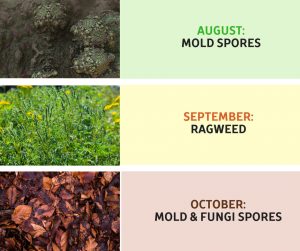 In August, people with allergies to mold spores probably noticed an allergic irritation. Mold spores generally peak during hot, humid weather, so if your part of the country experienced an atypically wet summer, you can more than likely expect to be bombarded by mold around the same time school starts up again. Depending on your sensitivity, you might consider staying indoors if your city's mold spore count is particularly high. (Local meteorologists should alert you of these levels on nightly weather forecasts.) One of the best ways to steer clear of mold spores is to run your AC and make sure you're using an air purifier with a HEPA filter somewhere in your home.
As we move into September, ragweed will be the biggest culprit of the month, and the most common fall allergy. When someone says they get hayfever in the fall, they're talking about a condition called allergic rhinitis. According to the American College of Allergy, Asthma and Immunology (ACAAI), if you sneeze a lot, if your nose is often runny or stuffy, or if your eyes, mouth or skin often feels itchy, you may have allergic rhinitis, a condition that affects 40 million to 60 million Americans.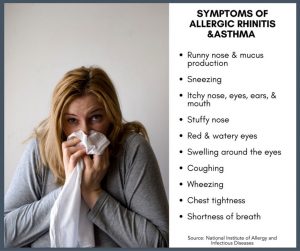 Depending on your climate and region, ragweed related allergies can start as early as August and continue all the way through October and even into November. Why so late in the season? Ragweed pollen grains are lightweight and spread easily, particularly on dry, windy days. The more blustery your fall season is, the more likely — and farther — that ragweed will travel. Certain species of trees, like birch, cedar, and oak, also produce highly allergenic pollen.
By October, there's a chance allergy sufferers will get somewhat of a break, since in many parts of North America, most trees have lost a great majority of their leaves. But in warmer, southernmost states, fall tree allergies can still be in play, even late into the month and right into November. If you're having a rainy autumn season, the moisture and humidity can increase the likelihood of mold and fungi spores. Piles of damp or wet leaves or wood can quickly become a nurturing environment for mold and mildew growth.
One of the best ways to steer clear of mold spores is to run your AC and make sure you're using an air purifier with a HEPA filter such as the QuietPure Home HEPA air purifier.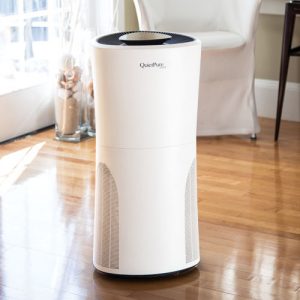 The QuietPure Home HEPA air purifier intelligently monitors actual particle count, VOC levels, relative humidity and even temperature. It also quietly and quickly reacts to changes in your air quality, ensuring your home or office is always a healthy sanctuary.
Purifies the air in rooms up to 880 square feet

6-foot decibel reading of just 32 on low speed

Intuitive LCD display and soft touch controls

Patented, quiet turbo-charged airflow

Measures air quality in your home down to PM2.5

Captures 99.97% of all particles down to 0.1 microns

Unique, attractive design
Read the reviews for the QuietPure Home HEPA Air Purifier here!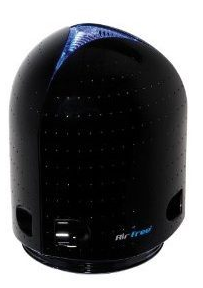 In addition, an air sterilizer such as the Airfree 3000 air sterilizer actually kills indoor mold spores for areas up to 650 square feet and is completely silent with no filters to change.
For removing bacteria, viruses and mirco-organisms

Maximum coverage: up to 650 sq. ft.

Destroys 99.99% of all micro-organisms

No filters

Incinerator chamber heats to 400°F (204°C)

Ozone free technology

No fan

Completely silent

Continuous operation
Read the reviews for the Airfree Onix 3000 Air Sterilizer here!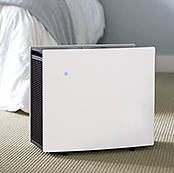 The Blueair PRO M air purifier is ideal for removing pollen and ragweed allergens in a bedroom or living room and is whisper quiet.
For high-efficiency particle removal and odor control

Room coverage: 937 sq. ft (2 air changes/hr)

Recommended room coverage: 390 sq. ft (5 air changes/hr)

Optional Air Intelligence Module for auto mode

Filter replacement indicator

V-shaped HEPASilent™ filtration technology