Tackling Early Spring Allergies
|
For the past few years, it seems like spring has been chronically early in the US. While certain regions are still likely to see one final hurrah from winter — in the form of a nice snow storm, most likely — many parts of the country have been experiencing much warmer weather. If you've noticed yourself reaching for allergy medicine already, you might be excited for the warmer, damper weather but not for a stuffy, runny nose. This kind of early spring has has caused trees and flowers to bloom weeks early and is ushering in one heck of a spring allergy season.
How early is spring this year?
According to the US Geological Survey (USGS), spring is arriving ". . . at least 2-3 weeks early across almost the entire Southeast, from San Antonio to Atlanta to Washington, D.C.  This unusually early spring is likely to keep rolling north, already bringing surprising signs of spring to portions of the central Midwest and northeastern states."
USGS reports that a 
new set of maps
 from the 
USA National Phenology Network
 "shows how ahead of schedule spring is" all across the US.
These maps
show that "spring is making an appearance in coastal California, southern Nevada, southeastern Colorado, central Kansas, Missouri, southern Illinois, Indiana and Ohio. And it's rolling up across West Virginia and Virginia, soon to hit Philly and Indianapolis, but it's already sprung…across the southern Great Plains and SE Atlantic Coast, and it was 22 days early in Washington, DC!"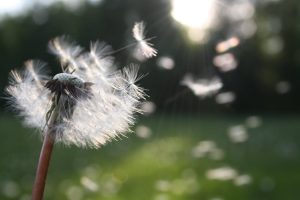 FoxNews reports
that in parts of the mid-Atlantic and Ohio Valley that typically have snow on the ground in late February and early March, allergies are already beginning to increase, thanks to only short bursts of cold air, AccuWeather Senior Meteorologist Alan Reppert said he expects this trend to "continue into the northern Plains and Northeast even with a much earlier start to the pollen season."
An article in 
USA Today
 quoted Rick Pudwell, director of horticulture at Memphis Botanic Garden, who pointed out that many of the trees and plants
in Memphis
are about a month ahead of schedule. In New Jersey, 
the recent warmth
has caused tree and shrub buds to start blooming early. In Southern states with unpredictable ends to the winter season, spring can arrive while other states are still typically encased with snow. In eastern Texas, tree pollen was a major concern by mid-February. Dr. Jonathan Buttram with UT Health Northeast
told KETK
, "Because we've had rain and it's warmer temperatures, the molds are high," Jones said. "So in the field, you identify all the different trees, weeds, grass, and mold." Dr. Buttram also noted that nasal medicine is the best way to get rid of allergies. "For people who get allergies every year, they should start taking allergy medicine two weeks before allergy season starts." In North Texas, it was cedar and pollen wreaking havoc by January.
In Chicago, Dr. Sindhura Bandi, an allergy and immunology specialist at Rush University Medical Center,
told CBS local affiliate
that "the weather already has brought out allergens for some patients, because it's been too warm to snow, and rain carries mold and pollen spores. If we don't end up having another snow or frost, what that means for allergy sufferers is that they're going to have a longer season of their spring allergies," she said.
What are ways to avoid taking over the counter allergy medicine?
Keeping windows closed
according to Lily Pien, M.D., of Cleveland Clinic. For those who really suffer from spring time allergies, allergen avoidance is the best measure.
She told KDRV
, "As much as it sounds cruel, we shouldn't be opening our windows if we are allergic to the tree pollen or the grass pollen because you do want to have one safe haven where you don't have exposure to the pollens," said Dr. Pien. She also iterated that while avoidance is best, over-the-counter allergy medicines can also help relieve symptoms.
Allergy-free indoors is also another way to avoid taking allergy medicine and certainly one remedy for dealing with the early onslaught of allergies this year. Cleaning can also help to make sure your indoor air is as allergen-free as possible. Most people spend 90% of their time inside — and this percentage is even greater in times of inclement weather or in regions with poor air quality due to pollution or airborne allergens.
Clean habits
also help when you do venture outside during high pollen and allergy season, for example leaving your shoes at the door when you come back inside. Showering helps eliminate pollen and allergens that may have settled on your skin and hair, and helps you prevent transferring them to other areas of your house. Choosing a high-quality air purifier is also a great idea — and there are
air purifiers
designed specifically with allergy-sufferers in mind.
Cleaning the surfaces is additionally helpful, your home can hold lots of allergens (especially flooring, countertops, and upholstered furniture). Surface cleaning can help eliminate allergens that may have found their way inside. Another good idea is to eliminate the extra moisture that might have accumulated in your home, especially if your region has experienced an atypically wet winter, or an early, damp spring.
Staying Dry
with a 
dehumidifier
can go a long way to keeping you dry and healthy, helping prevent mold from forming, growing and then becoming airborne in your home. If you or someone in your family has a mold allergy, you know how important that can be!
Some of our best selling products for allergy sufferers at AllergyBuyersClub: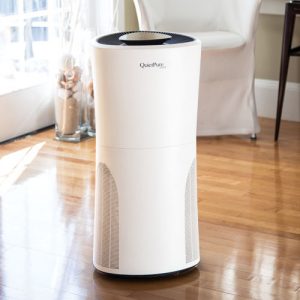 We believe the QuietPure HEPA air purifier is quieter, cleans more air and is easier to use than other leading brands. Intelligent monitoring of actual particle count, VOC levels, relative humidity and even temperature. The QuietPure Home HEPA air purifier quietly and quickly reacts to changes in your air quality, ensuring your home or office is always a healthy sanctuary.
Purifies the air in rooms up to 880 square feet

6-foot decibel reading of just 32 on low speed 

Intuitive LCD display and soft touch controls

Patented, quiet turbo-charged airflow

Measures air quality in your home down to PM2.5

Captures 99.97% of all particles down to 0.1 microns

Unique, attractive design

Optional WIFI & App enabled

Measures and displays: particle and VOC levels, relative humidity and temperature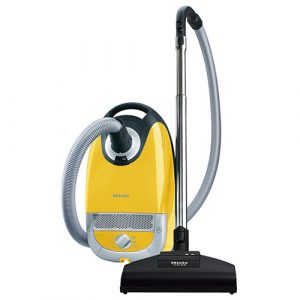 It's the lowest Miele price available! The Complete C2 features Miele's signature high suction power for effortless vacuuming of low-pile carpet and hard floors. The Miele Complete C2 limited edition canister vacuum cleaner is a great addition to any home.
Low-noise, 1,200-watt Vortex Motor™

Adjustable suction control via a 6-setting rotary dial—suction ranges from light to maximum

Lightweight, skeleton construction

AirClean filter system

4.76-quart filter bag capacity

Filter bag change indicator

Optional HEPA AirClean filtration (HA 50 filter sold separately)

Locking system for the floor head and handle

Lightweight, telescopic stainless steel wand

The PowerSteam XR500 2-in-1 Steam Mop and Handheld Steam Cleaner effectively cleans floors, grout, carpet stains, kitchens and bathrooms. The ultimate germ destroying steam mop from PowerSteam, the XR500 heats up faster and provides more consistent steam for cleaning virtually any surface. This 2-in-1 steam mop uses powerful steam to pull dirt and grime up and away from the pours of hard surfaces such as hardwood floors, tile, marble and grout.
2-in-1 steamer: converts from a steam mop to a handheld steam cleaner

Lightweight, ergonomic design

Adjustable steam control 

Low profile cleaning head with 180 degree swivel action

12 inch wide cleaning path

Removable water tank

Up to 20 minutes run time per fill

30 second heat-up time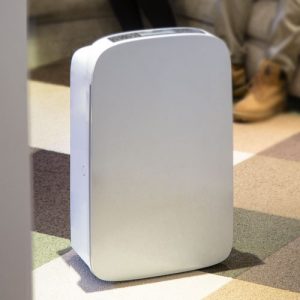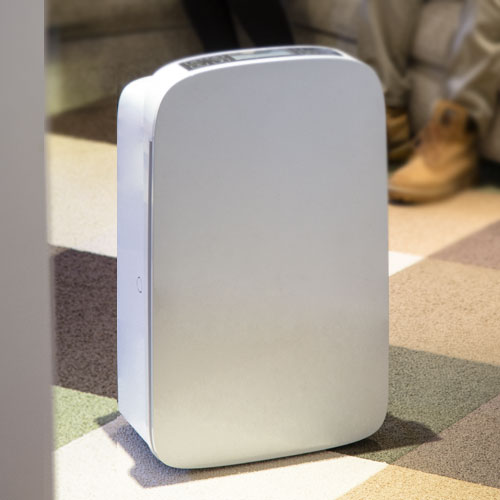 The Pure & Dry HEPA air purifier and dehumidifier is the first combination dehumidifier air purifier in America that incorporates a HEPA air filter to produce the driest and cleanest air possible. This revolutionary Pure & Dry HEPA70 dehumidifier air purifier will dry the air in spaces up to 1,400 square feet, plus it will remove allergy-causing, microscopic particles from the air such as mold, mildew, pollen, pet dander and dust—helps to create a cleaner and healthier space that your family will be happy to use.
Can be used 3 different ways: as a dehumidifier, as an air purifier or as both

Low temperature operation down to 41°F

Quiet operation

3 water drainage options:

Drained into removable bucket

Continuous-drainage hose connection

Hook up an optional pump for constant drainage

Adjustable humidity setting between 40% and 70% in 5% increments