Vacuum Cleaner Advice – How to Make Yours Last Many Years
|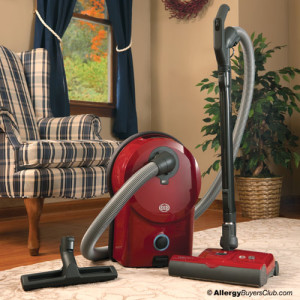 Here are a couple of simple things that you might not know, that you can do at home to help your vacuum cleaner last for many years, work at peak efficiency and save you a trip to the repair shop.
Change the vacuum cleaner bag before it is stuffed completely full, in order to keep the suction strong and not overheat the motor.
Clean all rotary brushes frequently to prevent them from jamming and wearing out the belt.
Check and clean, if necessary, the wands and hoses so that there are no air restrictions that could reduce the suction and possibly overheat the motor.
Change or clean (if it is the washable type) the hepa filter no less frequently than 50 hours of vacuum cleaner use. Don't be afraid to due this more frequently; your lungs will thank you for doing that.
Try not to run over the vacuum cleaner's electrical cord and if you do, tape the "wound" with electrical tape.
Pick up large items on the floor rather than vacuuming them into the machine where they could cause a blockage.
If you are hanging up your flexible vacuum hose for storage, have it make a rounded bend rather than a sharp one that might be produced if you hang it over a single nail or clothes hanger.
If you are pulling a canister vacuum type by the hose (not recommended but everyone does), be careful not to catch the canister on furniture or corners.
Turn the vacuum cleaner off before removing the plug from the wall so that when you next plug it in it will not start by itself.
Use the vacuum only on dry surfaces; they are not made for wet conditions unless specifically called a wet dry vacuum by the manufacturer.