Preparing for Early Spring Allergies
|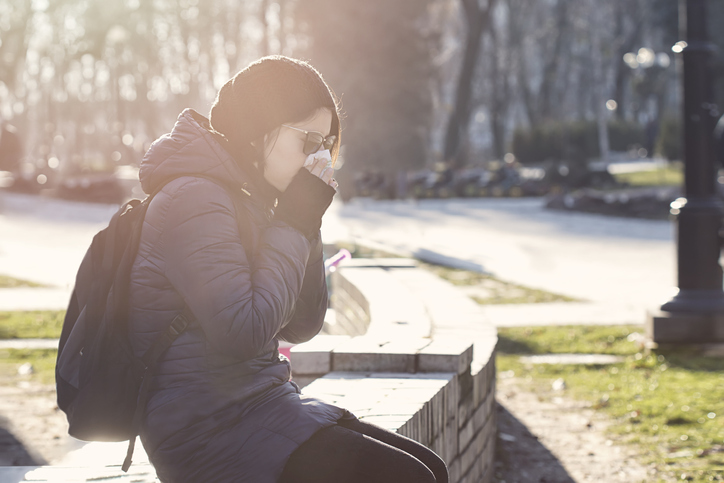 Spring allergies usually start to pick up in mid to late March and don't end until as late as June. However, in recent years spring allergies are beginning in early March, taking allergy sufferers by surprise. While we can't be sure of what the season will bring this year, we can take a few precautions to prepare just in case.
Start Tracking Pollen Counts
Checking the pollen count every day can keep you in tune with slight upticks in pollen production that might indicate early spring allergies. Download a pollen count app on your phone to keep you up to date. WeatherBug and Poncho: Wake Up Weather are apps that tell you what the allergies are like in your region and what to expect for your day ahead.
Keep Your Home Air Tight
Open windows, cracked door seals, and a strong gust of wind can allow pollen to come right inside your home and settle on your furniture, floors, and even your clothing. Go through your home and check door and window seals to make sure they're in good shape. Replace any cracked weather stripping as soon as you can.
When allergies are in full swing, try to keep doors and windows closed. It's so tempting to throw open the windows to get fresh air in the spring, but it only invites pollen inside.
Stock Up on Supplies
Allergy sufferers often rely on air purifiers to remove pollen and other allergens from their home. Choosing an air purifier depends on the size of your room, features you want, level of filtration, and even your budget.
For example, a portable air purifier is a good choice for a personal office, bathroom, or laundry room. A large air purifier will be better for a living room, kitchen area, or master bedroom. Many large air purifiers come with HEPA filters that filter out allergens down to a certain micron size. Evaluate your specific needs to find the best air purifier for your allergies.
Shop Air Purifiers
Talk with Healthy Home Experts
Sometimes the best thing you can do is talk with someone who understands your allergy problem. Allergy Buyers Club's Healthy Home Experts are highly trained consultants that can suggest an air purifier or other product to help you cope with your seasonal allergies. Many of them suffer from their own allergies and can offer helpful suggestions based on their own experiences.