Chilly winter nights? Space heaters make great (and cozy!) sense
|
Depending on your region, temperatures in the morning and evening area might already be quite chilly –meaning you've turned on your heat and plan to keep it on for the foreseeable future. This probably perfectly coincides with the same time you begin to notice something else – rising energy costs. If you have a larger home, it can be expensive to heat the entire space, especially if your main activity is confined to a few select areas. In those types of scenarios, using a space heater can be a great way to keep your immediate surroundings cozy while avoiding the usual spikes in your energy bill.
It's worth noting, first and foremost, that if your home is not properly insulated, any kind of heating will dissipate quickly, causing energy costs to rise. Ensure that attics, basements, crawl spaces, ceilings and floors are well-insulated, and that doors and windows are properly caulked. These steps will help retain your home's warmth in winter (and cool in the summer).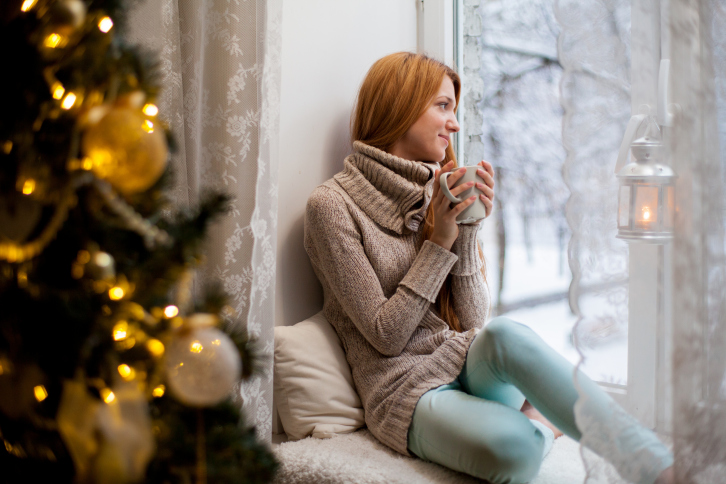 According to the Department of Energy, small space heaters can end up being less expensive to use than turning up the heat house-wide. They can supplement heat in a particular area, allowing you to lower the heat in your home overall.[1]
In fact, Consumer Reports suggests that lowering your thermostat 10 to 15 degrees for eight hours can cut your heating bill by five to 15 percent a year. They also estimate that, according to average electricity rates, it would cost $2.82 a day to use a space heater for 16 hours (adjusting for 8 hours of sleep, during which time a space heater should not be used).[2]
While space heaters had somewhat of a bad rap as being hazardous decades ago, many advancements have been made to ensure the safety of these invaluable appliances. Infrared heaters, like the Apollo 2000 by Aerus, for example, are relatively new to the market but are emerging as a smart choice when it comes to additional home heating sources. Unlike traditional heaters, infrared heaters actually heat the objects in a room, not just the air – so when you turn them off, the objects also remain warm. The Apollo 2000 utilizes a specially designed PTC heating element (positive temperature co-efficient) made from ceramic stone for long life and quick and even heating.
If you're wanting a sleek or modern looking unit that looks like art but is purely functional, options like the Accenda Tabletop Glass Bio-Fuel Fireplace and the Dyson AM09 Hot & Cool Bladeless Heater are great options.
Many space heaters also feature tip-over safety features that will shut off a unit in the event it's upended. A CBS news report found that "Ceramic heaters are easily portable and give off a great deal of heat from a small box. These heaters tend to be more energy efficient and safer than many heaters, so even though they heat up quickly, their…casings stay cool."[3]
Sources:
[1] http://www.energy.gov/energysaver/articles/portable-heaters
[2] http://www.consumerreports.org/cro/news/2011/11/can-you-cut-heating-costs-by-using-a-space-heater/index.htm
[3] http://www.cbsnews.com/news/a-guide-to-space-heaters/