FilterQueen Defender Air Purifier Review
|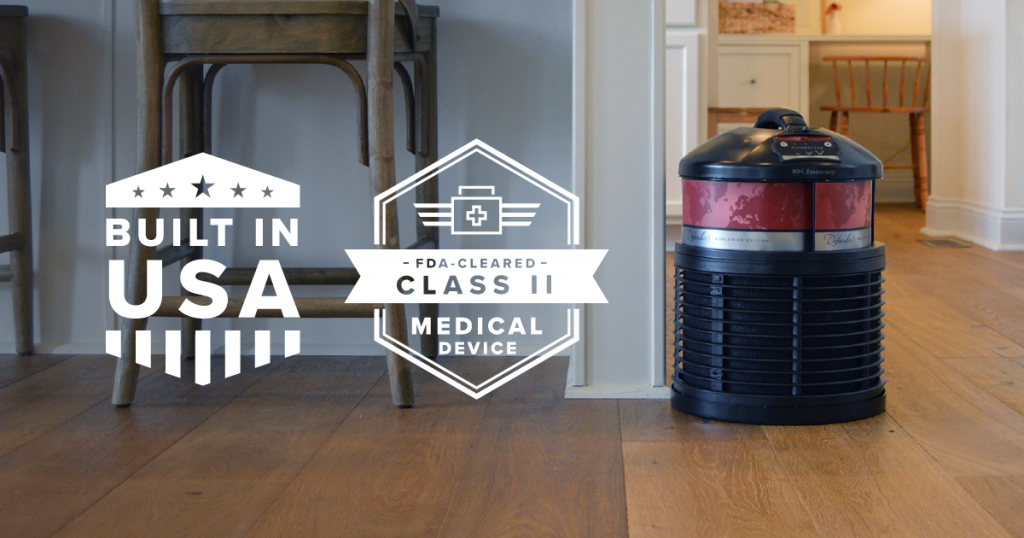 Options are nice to have when it comes to air purifiers, but how do you know which ones are worth your money and meet your needs? We're reviewing the FilterQueen® Defender® Air Purifier and sharing our thoughts to help guide your air purifier selection process.
FilterQueen® Defender® Overview
The FilterQueen Defender is the only air purifier available on the market that is classified by the FDA as a Class II Medical Device. This makes it incredibly impactful when it comes to purifying the air in your home. It removes 99.9% of particles down to 0.1 microns in size. Three times better than True HEPA filters, the air purifier creates cleaner home environments that protect against harmful pollutants such as viruses, pollen, mold spores, bacteria, pet dander, dust mites, smoke, dander, cooking odors, and VOCs.
Key Benefits
If you're browsing around for air purifiers that come offer impressive benefits, you'll be pleasantly surprised with how much the Defender has to offer. Built in the USA, the Defender uses 3-speed programmable operation designed for the level of cleaning you select. It can run for 24 hours a day in near-silent operation without producing any ozone, so you can feel good about using it!
The Better-Than-HEPA Filtration removes hundreds of noxious gases from the air while also targeting allergens like dust, dander, pollen, VOCs, and more. In a Belgian hospital study, the Defender was proven to reduce fungal spores completely within an hour and delivered a significant reduction in particles within the same time.
While not a dehumidifier, the Defender protects against mold growth in damp environments such as basements or spaces up to 700 sq.ft. It also helps eliminate existing problems by cleaning the air of mold spores.
Final Thoughts
This air purifier is a good choice for anyone that has chronic problems like asthma or allergies and needs more than just a basic air purifier. It comes with a 2-year warranty and replacement filters are available for purchase online, so you can feel confident in the longevity and effectiveness of the product.