3 Must-Have Cooling Products for Summer
|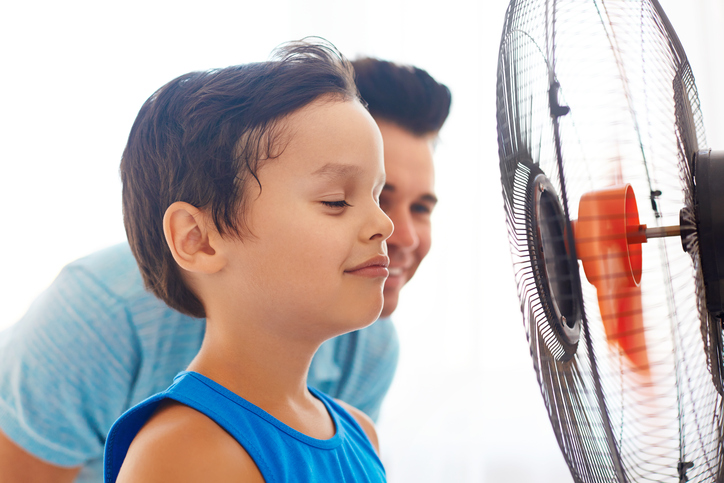 The first few weeks of summer are all about being outside grilling, enjoying the pool, and taking in the sunshine. However, our bodies quickly tire of the constant heat and need a place to cool down away from the sun and humidity. Before you start wishing for cooler weather again, try these must-have cooling products to get you through the summer heat.
Cooling Bedding for a Better Sleep
Yes, cooling bedding is a thing and you should try it. Summer nights are no match for the wonderful feeling of sinking into a soft, cool bed. This kind of bedding is made from breathable fabrics that help regulate your body temperature so you don't have to keep sticking a leg or arm out from under the covers to keep cool.
Our Hotel Plush Hypoallergenic Cooling Pillow is a category winner and gets great reviews for its cooling abilities and medium firmness. The right pillow can make all the difference in your quality of sleep and how you wake up feeling.
Dehumidifier to Reduce Moisture in Your Home
For many areas, summer is synonymous with humidity, particularly if you're located near a large body of water. The moisture hangs in the air and eventually makes it into your home making it difficult to cool and keep comfortable. No amount of air conditioning will be able to remove humidity, which is why many people turn to room dehumidifiers.
A dehumidifier will suck in the moisture from the air and remove it before pushing the air back out. This process not only makes a room feel comfortable, but also ensures that mold and mildew don't set up camp in your home. If humidity is a problem for you every summer, a dehumidifier might be helpful.
Portable Air Conditioners That Roll with You
Nothing is worse than sitting in sweltering heat without air conditioning to cool you off. If window units aren't your thing, then portable air conditioners might be what you're looking for. These units can roll with you wherever you go to keep you comfortable. Depending on the size you choose, they can cover several hundred square feet.
AllergyConsumerReview Keeps it Cool
We're experts in humidity control during the summer months. Many of our products are designed to help you live your best, most comfortable life as the temperature rises. We encourage you to do your own research and find the cooling solution that works for your home, needs, and budget. Our experts are able to answer questions when you need them to and will gladly provide product ideas that fit your criteria.