What are the Benefits of Reverse Osmosis Water?
|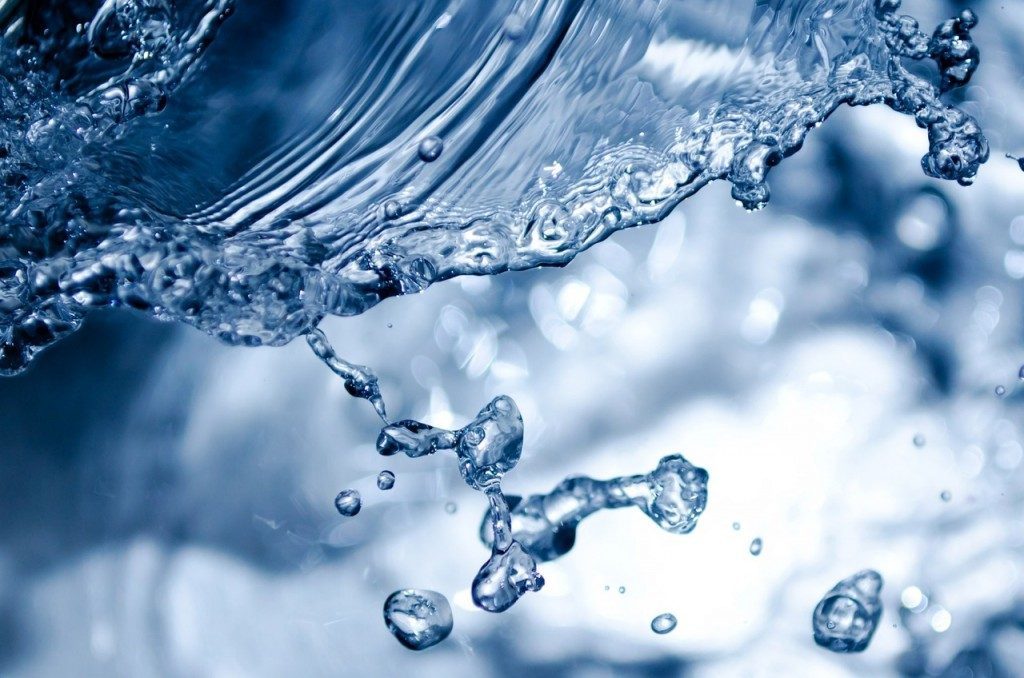 Environmental factors, aging infrastructure and climate change can all make an impact on an area's drinking water adding dangerous levels of lead, some heavy metals, and other dangerous dissolved compounds.  Having and using home technology that's capable of reducing contaminants, additives and chemicals from your water can protect your health and give you greater peace of mind.
How Contaminated Tap Water Impacts Us
One article in the New York Times found that tap water in the US can contribute to skin rashes, erode tooth enamel, and often contains arsenic, lead and other toxic chemicals. The article went on to report that "more than 62 million Americans had been exposed [from 2004-2009] to drinking water that didn't meet at least one commonly used government health guideline intended to help protect people" from illness or disease. Even though this has only come into the national eye recently, the Associated Press reported back in 2009 that "although lead remains a serious problem in school drinking water, it's far from the only one. The most frequently cited contaminant was coliform bacteria, followed by lead and copper, arsenic and nitrates."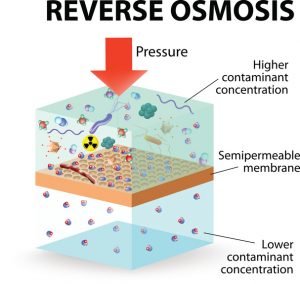 One way to make sure you're getting quality water is to only drink purified water. Even if you are paying extra for bottled water, they can still contain metals and potential allergens. According to an article written by Dr. Suzanne Bennett for the Huffington Post, purified water comes from two methods of filtration: either distillation or reverse osmosis. Both of these types of water are devoid of minerals, but ingesting them is not harmful to your body.
In fact, around the world, household drinking water purification systems, including a reverse osmosis step, are often used for improving the quality of water used for drinking and cooking.
What is Reverse osmosis?
Reverse osmosis is pushing water through a specially designed membrane. The membrane is usually part of a larger filter system and can filter out a lot of the tiniest particles. The reverse osmosis membrane has very tiny openings, so tiny that can't really be called holes, that prevent contaminants from getting into your water. Using a reverse osmosis filter allows your water to be that much cleaner and removes a lot of the tiniest particles, like dissolved elements and chemicals from getting into the water you drink.
Benefits of Drinking Reverse Osmosis Water
Filtered water can remove cryptosporidium. According to the CDC, reverse osmosis water does not contain cryptosporidium, a parasite found in contaminated water. Once ingested, this parasite affects the small intestines, causing stomach cramps, fever and diarrhea. 
Bluewater Spirit Osmosis Water Purification System
The Bluewater Spirit Water Purification System offers commercial grade, second generation reverse osmosis technology for the home, making it great for those with larger families or chefs who demand a high volume of clean, safe drinking and cooking water. The SuperiorOsmosis™ water purification technology generates clean water 24 hours a day, using little energy and reducing the water wastage commonly associated with traditional reverse osmosis systems.
High capacity output of 39 gallons per hour
Direct flow, no need of tank
Patented SuperiorOsmosis™ technology
Long-Life Membrane 3-5 years
Features water quality alarm with integrated system stop
Perfect for cooking
Economical water circulation system
Saves up to 82% more waste water than traditional RO systems
Low energy consumption – peak consumption of 350 Watts
Low cost maintenance
Compact design fits neatly under the sink
Bluewater Cleone 2 Water Purification System
The Bluewater Cleone 2 prevents chlorine tasting water and reduces concern about chemical and biological contaminants in your families drinking water. With proven, built-to-last functionality, this reverse osmosis water purifier takes up minimal space but delivers big on clean, healthy water right from your kitchen tap.
Purifies up to 50 gallons of water a day
Intelligent membrane flush ensures water is always fresh
5 stage filtration and optimal RO performance
State of the art engineering provides long term reliability
Leak protection system prevents water leaks
Includes faucet hardware
Includes all installation materials
Includes 5 gallonwater tank
Includes water quality monitor
Features a filter maintenance indicator
Created to treat highly polluted waters
Reduces organic chemicals, inorganic compounds, VOCs, heavy metals