Top Rated Dehumidifiers for 2018
|
The staff at AllergyBuyersClub has chosen its top dehumidifiers for 2018!  We have focused on such dehumidifier features including the total square footage of the area to dehumidify as well as energy consumption, quietness, durability and the ability to operate below 65 degrees – especially important for consumers in colder climates.
Our Best Dehumidifier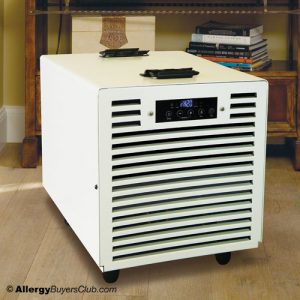 The Fral FDK54 dehumidifier was picked as the overall best dehumidifier. This AllergyBuyersClub.com exclusively designed dehumidifier  is quiet, energy efficient and will dehumidify an area up to 1600 square feet.
This Fral can operate as a standalone unit or simply ducted to efficiently dry multiple rooms. The FDK54 features a easily removable and washable air filter for improved air quality, operates in temperatures as low as 33 degrees and includes a digital humidistat that automatically senses moisture levels to maintain optimal humidity.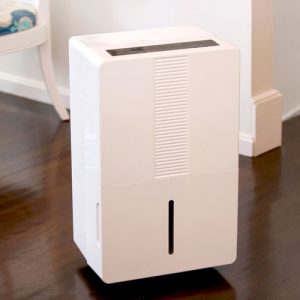 Best Mid-sized Dehumidifier
The Pure & Dry Whisper 70 pint dehumidifiers were the highest pick for mid-sized basements up to 1400 sq. ft. Pure & Dry dehumidifiers offer very quiet operation and come with a built-in pump for automatic water drainage. Besides being energy start rated, they also provide an auto restart and have low temperature operation down to 41 degrees. These dehumidifiers also include a bucket for removing water in a basement.
Best Large Basement Dehumidifier
The WhiteWing Superdry dehumidifier is our top rated dehumidifier for humidity control in large basement areas. The Superdry operates in cold temperatures down to 35 degrees F and will dehumidify areas as large as 4000 square feet.
To find out more information on any of these top rated dehumidifier solutions, visit AllergyBuyersClub.com. All dehumidifiers are rated, reviewed and compared to features, technical specifications and performance.