Portable Air Purifier Becomes CES Innovation Award Honoree
|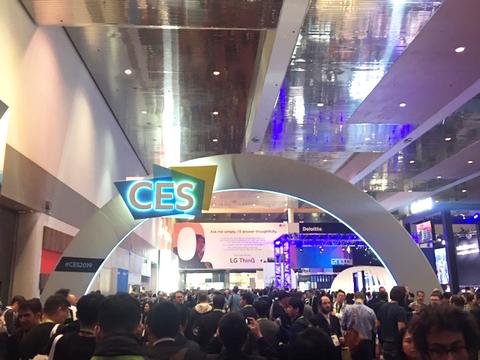 Every year the Consumer Electronics Show exhibits products in multiple categories that are new and exciting. For 2019, The Pure Company's Portable Air Purifier was  selected as a CES Innovation Award Honoree. The Pure Company team traveled to Las Vegas to attend the show and explore new technology. Read more about their week at CES.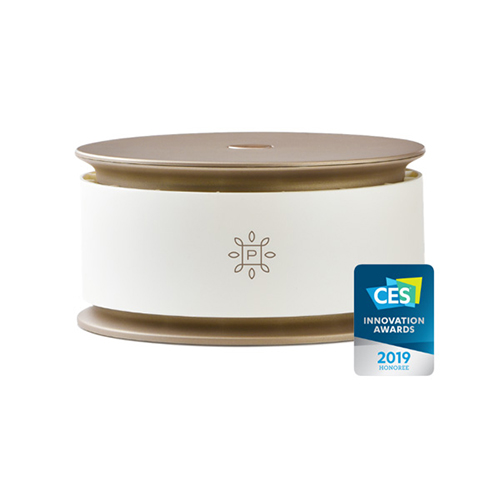 Day 1: Leaving on a Jet Plane
It's hard to believe that it's been less than 24 months since we started The Pure Company and yet we're attending the Consumer Electronic Show (CES) in Las Vegas to receive a 2019 Innovation Award for our Portable Air Purifier! Not only is this a huge achievement for our brand that just launched a few months ago, but we're blown away to be included among established companies with amazing talent and inspiring products.
Day 2: We Have Arrived
CES is an enormous 3-day show with almost 200,000 attendees, spans multiple buildings and features tons of products. It's absolute sensory overload! There's just so much to see that we feel like we couldn't possibly do it justice in this blog post, but these are some of the fun things we saw (and did!) on our first day.
This was the main entry hall…there were so many people! Right from the beginning, CES is very experiential with interactive videos and products.
This little display really summarizes the show: VR, robots, gaming products, AI, AR, 8K TVs, 5G, smart kitchens, electric cars and trams were everywhere. Totally in awe of the genius and creativity at work around the world to create these products that are going to change the human experience as we know it. The products we saw were so thoughtfully created – so it's easy to see how they can improve lives.
There were robots everywhere. In fact, 'robot' was a big theme, and we saw all kinds: big, small, industrial, home use, commercial use. They're all pretty cute and can do some pretty amazing things (and yes we want one)!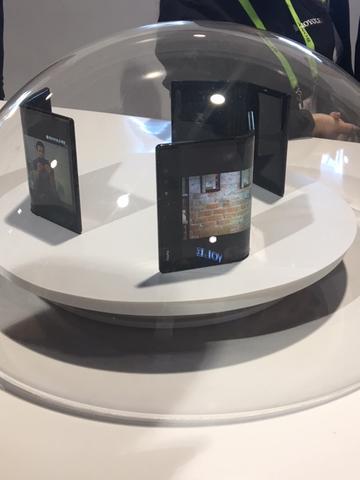 There was lots of chatter about the new foldable screens. Here's a mini tablet that can fold in half like a wallet. They had different versions with all kinds of uses, including on clothing and in multiple sizes.
Day 3: It's Showtime!
As you can imagine, this was a very popular booth that featured a mini VR amusement park ride that moved and turned all the way around. VR booths were everywhere so there were tons of opportunities to participate in the different types of games and experiences.
We're seeing so many 8K TVs and LG even has one that rolls up and down into a little box. (!!!) It was incredible. A picture doesn't do it justice but needless to say the one thing I saw on day one of CES that we really wanted was this 8K TV. (Because of course.)
Day 4: Parting Thoughts
Of course, the best part of the whole trip was seeing the beautiful 2019 CES Innovation Honoree Award and realizing the great company we're in as recipients. The Portable Air Purifier is such an innovative and unique product that's made our lives better. We're just beyond words with excitement for this achievement.
Congrats to Chad Recer for developing and engineering this amazing product and Deborah Jessup for the beautiful design. This honor is well-deserved.