New Air Purifiers, Vacuums, Steam Cleaners and More for 2016 . . . For a Healthier Home & You in the New Year!
|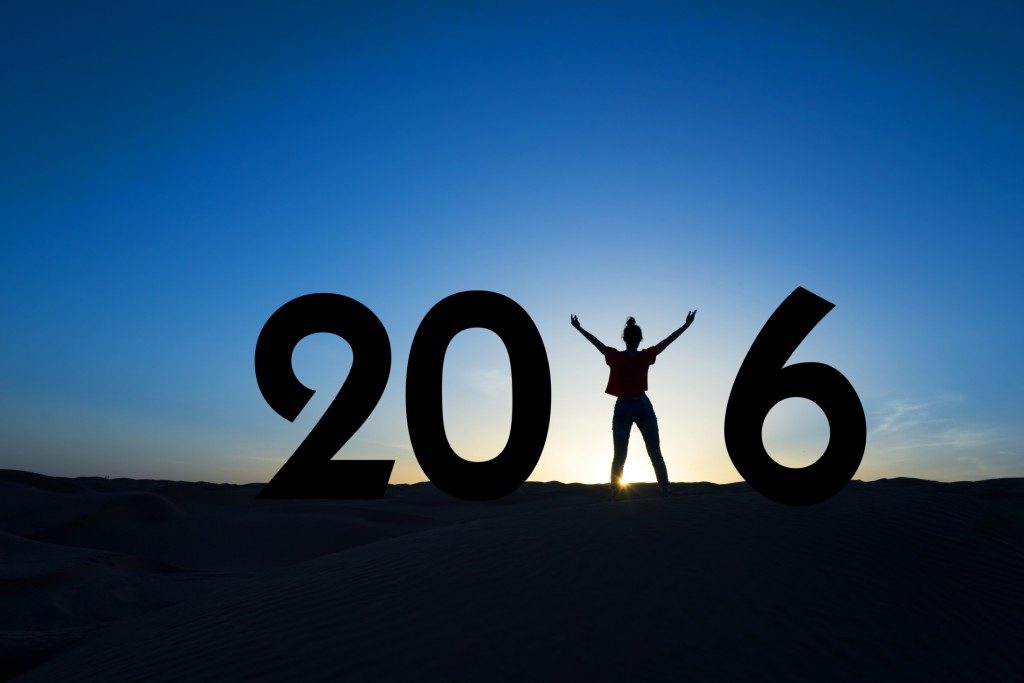 With the start of each new year comes the frequent promise we make to ourselves: this is the year I get healthier! Whether that means eating cleaner, exercising more, or giving up bad habits, a commitment to improving your health is always a good thing. Allergy Buyers Club was founded on the premise that smart, quality-made products could help people – especially those with allergy and asthma concerns — attain a better quality of living.
Making sure your home gets clean and stays clean is a worthy goal, and one that goes a long way in creating a healthy indoor environment for you and your family. We're excited about some of our latest products that bring together cutting-edge technology and thoughtful design.
If you're looking for: Smart Air Purification with Cutting-Edge Amenities –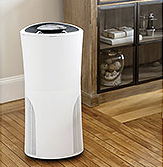 The QuietPure Home air purifier combines intelligent operation, real atmospheric measurements and a patented, quiet turbo-charged airflow technology for the ultimate performance in clean air purification. This smart air purifier was designed to create a cleaner, healthier home by quickly and efficiently removing dust, allergens, VOCs, chemicals and odor from the air you breathe. The Home monitors your air's particle levels measuring to PM (particulate matter) 2.5 — the most dangerous airborne particles. It also monitors and displays the relative humidity and temperature in your home. Downloading the corresponding free app allows you to view your indoor air quality in real time, as well as short and long term air quality measurements which will help you identify trends which allows you to begin to understand which events (based upon day and time) or activities degrade your home's air quality.
If you're looking for: An Extra Set of Hands to Vacuum Your Home –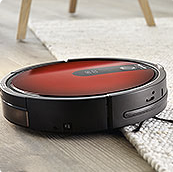 Futuristic robot technology meets the luxury and reliability of the Miele brand! The Miele Scout RX1 Robot Vacuum Cleaner features a built-in camera and gyro sensors that help the Scout know its position within a room, allowing it to reach corners and edges for reliable cleaning. The Scout RX1 is equipped with two front brushes made from extra-long fiber material, new side brush dust-strippers and an effective turbo brush to make sure the maximum of dirt and debris is captured. The Miele Scout operates for up to 2 hours with a single charge, during which time it can clean about 1,600 square feet!
If you're looking for: A Good Night's Sleep –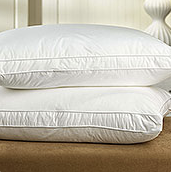 Discover the difference in your sleep at home with a 100% cotton covered, naturally hypoallergenic Hotel Plush Pillow that's customized to your sleep style. Our Hotel Plush Pillow provides back and side sleepers with the extra support needed for the head and neck. It also features a 2-inch gusseted side for maximum loft, and is filled with the most resilient hollow fiber fill available. Naturally hypoallergenic, dust mite resistant, and machine washable with a 10-year warranty.
If you're looking for:

A Chemical-Free Way to Deep Clean Your Surfaces

–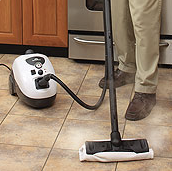 Exclusively designed and built for Allergy Buyers Club, the WhiteWing II Steam Cleaner is affordable, efficient and offers great value. Its lightweight and compact design delivers high pressure, dry steam for superior cleaning. While smaller and lighter than the competition, the WhiteWing II can clean and sanitize in just seconds. It boasts a high quality stainless steel boiler, pressure gauge, built-in safety features, compact and lightweight design and a full suite of useful cleaning tools. Easily cleans grime in the kitchen, grout and soap build-up in the bathroom and even cleans glass for sparkling windows.
If you're looking for: Stay Informed About Your Indoor Air Quality –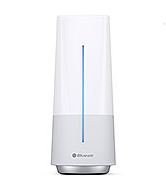 The intelligent, Wi-Fi enabled Blueair Aware air quality monitor uses high-tech sensors to measure indoor air pollution. Data is sent to your smartphone so you can monitor the air quality in your home from anywhere and if needed, take action to improve it. The Blueair Aware detects different types of airborne particles, including everything from PM (particulate matter) 2.5 to VOCs like formaldehyde and benzene in your indoor environment. You can track data over time, and get alerts from your Smartphone with the downloadable Blueair Friend App for both iOS or Android platforms.
If you're looking for: Fresh Air For Your Whole Room –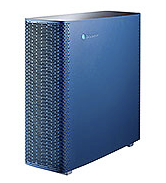 Freshen your indoor air naturally – without the use of sprays, perfumes or chemicals. The stylish Blueair Sense+ air purifier is a perfect choice for medium sized rooms up to 390 sq. ft. It delivers pristine, clean air – reducing allergy and respiratory risks. The Sense+ air purifier adds the ability to control your unit from anywhere with integrated WIFI from your smartphone. The Sense line of air purifiers has won numerous awards for innovation and design, combining the very best in Swedish engineering and functional aesthetics. The new Sense+ offers intelligent hand motion controls and even indicates when it's time to change the filter relative to usage and air pollution. And with 6 bold colors, you can match any décor!
If you're looking for: A Way to Bring the Right Balance of Humidity Back to Your Home –
If your arid climate is creating issues for you, the PowerPure 5000 ultrasonic humidifier will provide relief from those painful symptoms associated with colds, the flu and allergies by maintaining a healthy 35-45% relative humidity range. The PowerPure covers up to 700 square feet and lets you choose between warm or cool mist. It also features silent operation, a permanent water filter, digital controls, a remote control and a permanent, money saving ceramic filter that is designed to soften and clean the water in your water tank. The PowerPure 5000 humidifier is Allergy Buyers Club's best new humidifier for 2016 and has been awarded our esteemed Category Winner award.
If you're looking for: A Warm & Cozy Home Without a Warm & Cozy Energy Bill –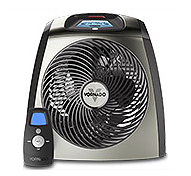 Even the name lets you know it means business! The Vornado TVH 600 supplies superior heat and whole-room distribution thanks to its V-Flow circulation technology. The Vornado's touch screen control panel allows for precise control of all heater settings. It also features Vornado's exclusive automatic climate control feature, which automatically and precisely regulates heat output and fan speed to maintain a precise room temperature. A timer allows you to shut the space heater off automatically to ensure the heater is not left on, wasting energy or money. The TVH 600 incorporates Vornado's signature energy efficient Vortex Technology to fully circulate the warm air throughout the whole room, creating a balanced temperature free of cold spots. Includes a 5-year manufacturer warranty.