How to Shop the Allergy Buyers Club PrimeTime Sale
|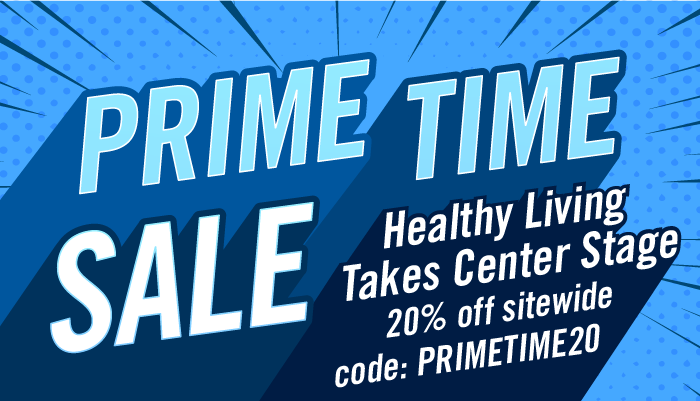 The best part about summer aside from beach vacations and BBQs are all the sales. Whether it's a semi-annual sale or 4th of July sale, people look forward to the deals and savings. This summer, Allergy Buyers Club is premiering their PrimeTime Sale featuring savings on air purifiers, dehumidifiers, vacuums, and more. If you aren't sure how to shop the sale, here are a few helpful tips.
Get on the Email List
Starting on July 13th, every day of the sale Allergy Buyers Club will be sending out a new email detailing what's on sale, featured products they're discounting, and shipping deals. If you aren't on their email list, now is a good time to sign up for updates and more.
Know What You're Shopping for
On Black Friday, shoppers have a pretty good idea of what they're shopping for before they even finish Thanksgiving dinner. Go into the PrimeTime Sale with a shopping list of your must-haves. Items can go quick, so have your list prioritized by what's most important to you.
Know the Size of Your Space
Many items such as dehumidifiers and air purifiers are engineered to purify and dehumidify a certain amount of square footage. Before you shop the sale, determine which room you'll want your item to go in and get the dimensions so you can purchase the right product. For example, if your space is 750 sqft., you wouldn't want to buy an air purifier that can only purify a space that's 350 sqft.
Think Ahead
Take advantage of the PrimeTime Sale's heavy discounts and consider purchasing items you might need further down the road such as a heater or humidifier. It may be 90 degrees outside right now but come December, it'll be much colder. Also keep in mind your holiday shopping list. If there's someone on your list that might enjoy a gift like a robot vacuum or new bedding, consider shopping for their gift now.
Shop with Allergy Buyers Club
Allergy Buyers Club offers a wide range of air purification and allergy-friendly products. Their experts assist customers with their needs and help them find the right products. Shop their PrimeTime Sale from July 16th to the 20th.