How To Allergy Proof Your Home
|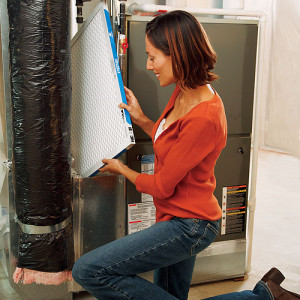 In the winter, 90% of our time is spent indoors with allergens being trapped inside energy efficient homes.  People with allergies, asthma and other respiratory problems will notice an increase in symptoms such as sinus headaches, itchy eyes and coughing.  Indoor allergens in winter include pet dander, tobacco particulates, mold from condensate and pollens from indoor houseplants. So how exactly do you allergy proof your home for fall and winter allergy season? There are many actions you can take which will help you and your family have a healthier winter. Below I have outlined 10 essential tips on how to allergy proof your home for fall and winter allergy season.
10 Tips On How To Allergy Proof Your Home For Fall & Winter Allergy Season
Use a furnace filter to trap recirculating allergens such as pet dander, mold and dust mite feces.
Get a good HEPA air purifier for all rooms of your house but especially your bedroom so that it becomes an allergy-safe haven.  An air purifier will significantly reduce airborne allergens.
Ventilate your house automatically or open the windows 30-60 minutes a day.
Clear the clutter, then use a HEPA vacuum cleaner with a sealed system to vacuum frequently all sources of dust.  This will clean up the allergens which have settled and prevent them from becoming airborne again.
Do not use chemical-based cleaning fluids.  Switch to a steam cleaner which is hot enough to kill dust mites in your bedding, upholstery and carpeting as well as tackle the most challenging of cleaning tasks.  Steam cleaners can also clean visible mold occurring through condensation in winter and help with rapid outgassing of formaldehyde in new carpets and upholstery.
Cover your pillows, mattresses and box springs with dust mite covers, or buy a pillow made of dust mite resistant materials such as latex.  That way dust mites are cut off from their food source – your dead skin flakes.
Buy a comforter made from textile such as wool that is naturally dust mite resistant.
If you need a new mattress, consider a latex mattress.  They are both wonderfully comfortable and naturally dust mite resistant.
Use a bacteria-free humidifier to alleviate sinus headaches, colds, snoring and other respiratory problems.
Air out your dry cleaning if done with conventional dry cleaning fluids since they are toxic.
Recommended Products That Will Help You Allergy Proof Your Home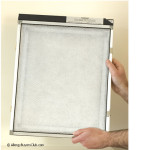 Envirosept electronic furnace filters are designed to clean the air in your entire home with greater efficiency then disposable furnace filters.
QuietPure Air Purifier with HEPA style filtration captures allergens and airborne pollutants in rooms up to 880 sq. ft.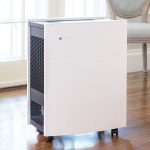 The quiet and efficient Blueair 505 air purifier is a popular choice for a bedroom up to 580 sq. ft. Available with HEPASilent particle filters.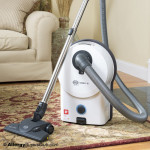 The SEBO AIRBELT D1 is the latest straight-suction canister vacuum that includes the Kombi nozzle, 3 on-board tools, sealed hospital-grade filtration. Ideal for hard floors and carpet.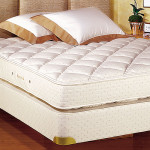 Royal-Pedic Latex Mattress, Boxspring, and Mattress Pads are available as Twin Mattress,Twin XL Mattress, Full Mattress, Queen Mattress, Cal King Mattress, Est. King Mattress, or Crib Mattress. Bed Set includes Royal-Pedic Mattress and Boxspring. Frame and Mattress Pads may be added.