Go Green in 2017 with Chemical-Free Cleaning!
|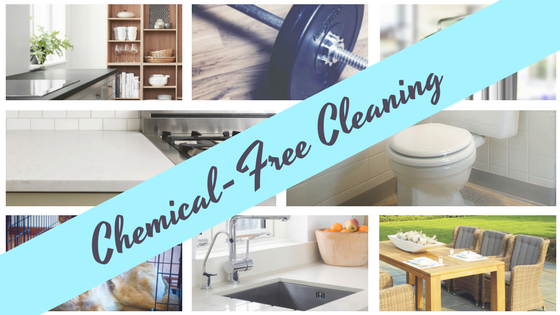 Many people made a New Year's Resolutions to create a cleaner, healthier home — but a growing number of people want a chemical free clean home, that doesn't relying on harmful chemicals or detergents.  As technology and innovations reach new heights, AllergyBuyersClub is on the forefront of offering everything you need to make your home and cleaning routine chemical free, safer and more effective and better for the environment. It's time to green your clean in 2017…and chemical-free steam cleaning is a great first step!
Whether you're a parent of chemically-sensitive kids, caring for someone with a compromised immune system, or tired of the high cost of household cleaners that fill your home with chemical odors, rethinking your cleaning routine is a smart approach. Not only is it possible to get your home cleaner, there are additional benefits to chemical-free cleaning, too, like improving your indoor air quality and saving money on cleaning products.
One of our favorite products that has so many uses is a steam cleaner. While there are a few surfaces you shouldn't use a steam cleaner for (painted walls, unsealed flooring like cork, or antique surfaces) almost every other surface can benefit from a steam cleaner. Using just the power of steam offers you the perfect method of chemical free cleaning!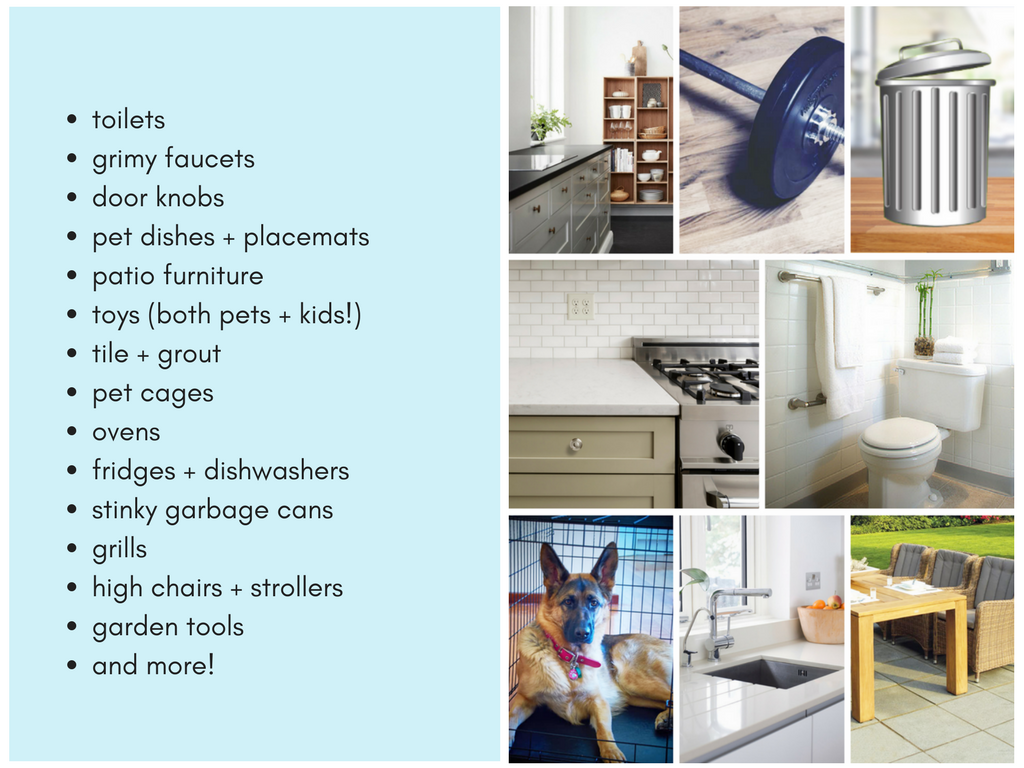 Using non-toxic methods of cleaning like steam is a great alternative to abrasive cleaners with questionable ingredients. Plus, when steam is hot enough, it also acts as a disinfectant, so not only do your surfaces look cleaner, they are cleaner. Cleaning with steam is cheaper, safer, can kill bacteria and viruses that lurk on surfaces, and doesn't introduce hazardous chemicals or fumes into your indoor air. And when you're not using chemicals to clean, then they can't leach out into the environment, either.
AllergyBuyersClub offers steam cleaners for every home and every budget. Some of our favorites?

The US Steam White Tail all-purpose vapor steam cleaner is perfect for weekly use, cleaning deep into surfaces to remove dirt, grease and other particles from nearly every surface in your home.
Mid-range residential steam cleaner

Pressure gauge for maintaining the ideal steam level

Includes high-grade accessory set for multiple uses

Reservoir-based steam cleaner with durable aluminum boiler

Low water indicator light with automatic shut-off

Interior copper tubing and brass threaded fittings

Metal, epoxy enamel coated casing

Bumper guard around center of body

Detachable 8′ steam hose for easy storage


The eco-friendly Ladybug XL2300 TANCS Vapor Steam Cleaner is lab certified to clean thousands of times better than most chemicals and is currently the only non-chemical based disinfectant with an EPA registered number.
Lightweight commercial grade vapor steam cleaner with self-monitoring "dry" steam generator
Continuous fill, non-pressurized water reservoir
Equipped with TANCS (Thermal Accelerated Nano Crystal Sanitation)
Pressure gauge for maximum efficiency
Fingertip controls
Flexible hose with volume control
Low water light plus audible signal
Comes standard with 13 accessories
Made in Italy



The PowerSteam S100 steam mop offers you a no-nonsense way to clean the floors in your home without the need for a mop and dangerous chemicals. This easy to use steam mop features a swivel nozzle for maneuverability and a wide cleaning path for reduced cleaning time.
Convenient folding handle requires minimal storage space

Lightweight, ergonomic design

Adjustable steam control 

Low profile cleaning head with 180 degree swivel action

Removable water tank

Resin filter for the removal of calcium

Up to 20 minutes run time per fill




Gone are the days of using your hands to wring out a dirty mop! The patented Flymop flat-head spin mop and bucket system features a double cleaning system and patented wet & dry twin-tub that uses a fast spinning motion and built-in high-grade bristles to remove & spin away dirt, dust, grime and stains from your mop.  It then wrings out the water to your own desired dampness, leaving you with a cleaner mop every time.
18 inch flat-head mop – the longest flat mop head available

360-degree rotating swivel head

Patented pedal-free dual tank cleaning system

Wet & dry twin-tub delivers the water and dirt from the dry tub into the wet tub

Dual cleaning system features:

Fast-spinning water rinsing for removing fine dust and stains off of the mop head

Built-in high-grade bristles grab hairs and tough grimes from the microfiber cloth 

Dry tub allows for hands-free wringing at your desired dampness 

Heightened bucket wall with built-in anti-splash protector
If you do choose to use chemical cleaning products, choose ones that are eco-friendly! Our non-toxic cleaning products are safe and healthy both for you and the environment. These household cleaners, allergen neutralizers and sanitization products do not contain toxic chemicals. We also offer a variety of anti-allergen laundry detergents, which safely and effectively remove dirt and stains, while getting rid of allergens like dust mites.