Best Bedroom Air Purifiers
|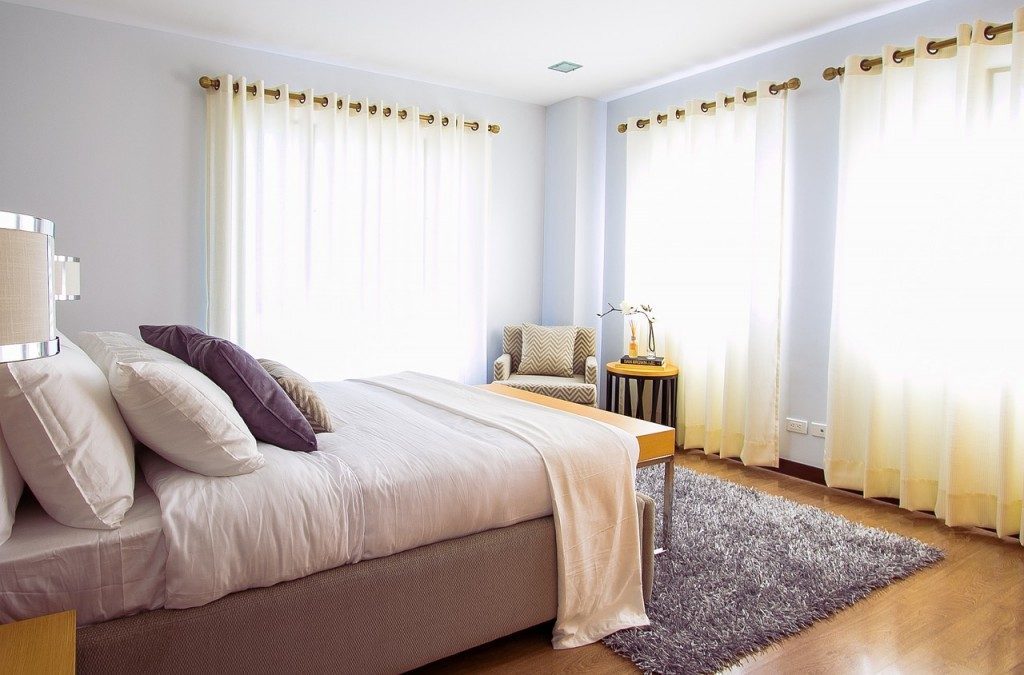 Do you or your partner sleep restlessly at night? Does your nose start to run whenever you walk into your bedroom? Do seasonal allergies mean you're going to be up all night, with a stuffy nose? If you're like millions of Americans, the answer is yes. Since there's no changing the weather conditions outside, our best bet to combat allergens is to address our air quality inside with the best bedroom air purifier. Modern-built homes are usually airtight — so while you won't get a winter draft, you are more likely to circulate the same air over and over. And if your air is polluted with fumes, allergens, odors or contaminants, that can take a toll on anyone's health! In particular, bedrooms are places most people spend a great deal of time — relaxing with their families and pets, sleeping, reading — and bedrooms are some of the best places to start cleaning up your indoor air! Our suggestion? Get the best bedroom air purifier you can and start experiencing the difference it can make to breathe cleaner air during those 8 (or so!) hours you're asleep.
While vacuuming and regular cleaning can help remove many offenders (like dirt and dust) from your home, you might find you need to go a step further if you've got persistent allergies or notice allergic reactions (runny nose, watery or itchy eyes, sneezing and wheezing) when you walk into your home. And if you live in an apartment, you might notice that there are pollutants you're exposed to, like odors and fumes, that are actually wafting down from the floor above you or your neighbors next door. So equipping your home with a quality air purifier that's capable of handling your particular space can be a great solution.
For bedrooms, most people want an air purifier that's on the quiet side but can also easily service the entire space in that room. We have a vast selection of the best bedroom air purifiers, at different price points and features to suit your environment.
Our top rated small to medium sized bedroom air purifier is the QuietPure Whisper Air Purifier.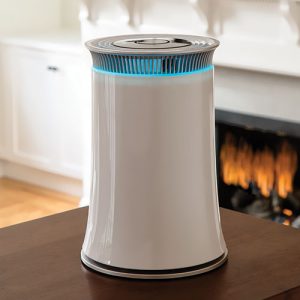 The QuietPure Whisper air purifier quickly and quietly removes airborne pollutants in any room up to 350 square feet, and it's ideally sized for bedrooms, offices or smaller living rooms. The Whisper provides 5 stages of air quality filtration and features Auto Mode that automatically adjusts its air flow based on current air quality.
Purifies the air in rooms up to 350 square feet

Quiet, whisper-like noise levels

Low energy consumption due to the use of a brushless DC fan motor

Easy to read and intuitive control panel

HEPA filter contains carbon for improved removal of VOCs, chemicals and gases

5 filtration stages:

HEPA filtration removes particles

Activated carbon removes VOCs, chemicals and odor

Nano Filter

Vitamin A filter for reduced stress levels

Negative ionizer improves your air's sense of freshness
Our top-rated large bedroom air purifier is the Blueair PRO M Air Purifier.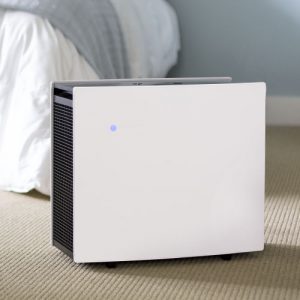 The Blueair PRO M is designed for quiet, high efficiency pollutant removal in bedrooms, nurseries and offices. Its small stature, contemporary appearance and whisper quiet operation guarantee an uninterrupted, healthy nights sleep.
For high-efficiency particle removal and odor control

Room coverage: 937 sq. ft (2 air changes/hr) 

Recommended room coverage: 390 sq. ft (5 air changes/hr)

Optional Air Intelligence Module for auto mode

Filter replacement indicator

V-shaped HEPASilent™ filtration technology

Optional carbon-based filter kits allow for easy customization 

Captures 99.97% of all particles down to 0.1 microns
And, if you live in an apartment, the QuietPure HEPA Tower Air Purifier is the best rated small bedroom air purifier perfect for small dorm or apartment bedroom!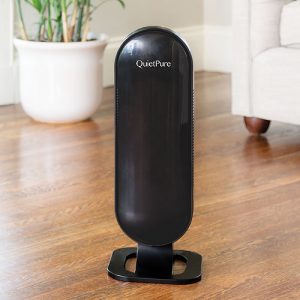 The QuietPure by Aerus HEPA Tower air purifier offers a sleek yet simple, contemporary design. This quiet air purifier features a combination true HEPA and carbon filter to offer best-in-class tower air purification performance.
Purifies the air in rooms up to 325 square feet

Beautiful, contemporary design looks great in any room

Features a convenient combination HEPA and carbon filter

HEPA filter removes 99.97% of particles down to 0.3 micron

Honeycomb carbon filter removes odors, gases and light chemical smells

Tower design only requires an 8″ x 9″ space