Clean Your Air & Humidify: Air Purifier Humdifier
|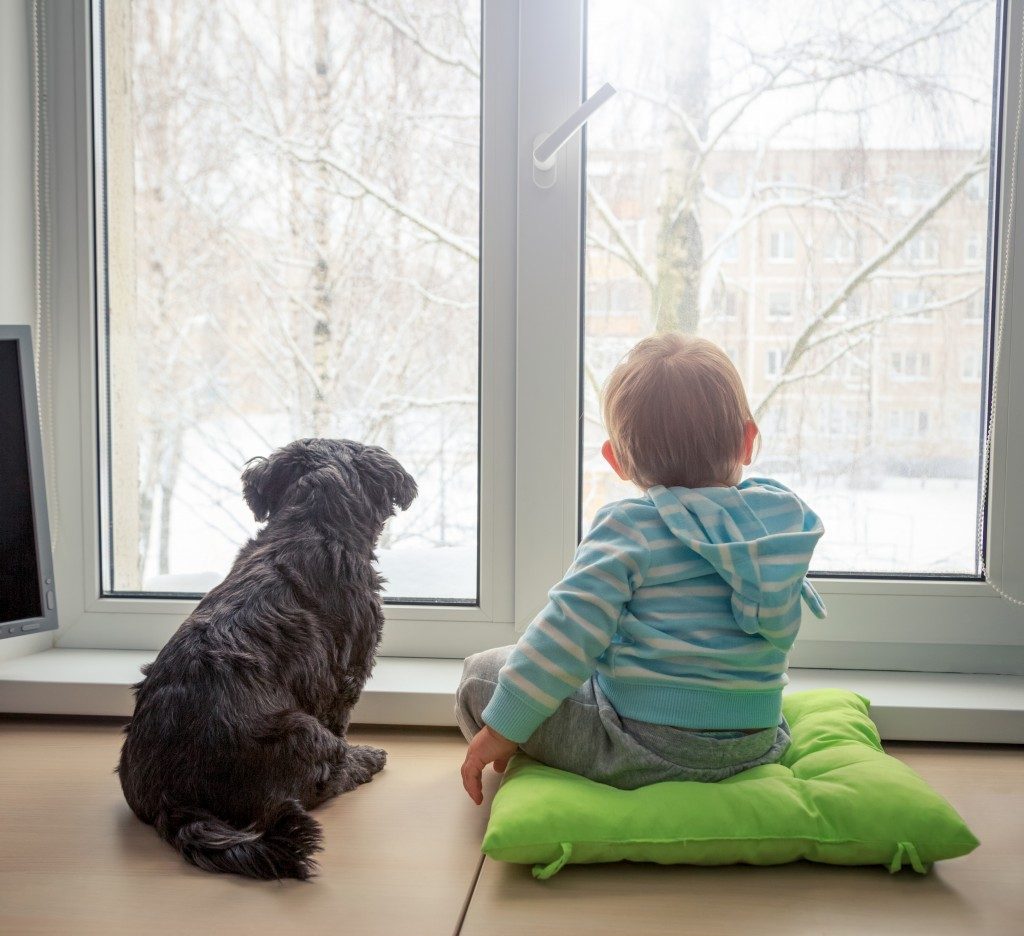 Wouldn't it be great if every item in your house did double-duty? Maybe a garlic press that also was a great lemon juicer. Or if your bathtub also converted into a giant washing machine that could handle a whole load of comforters and pillows? It seems like for every problem, there's a device that acts as a solution; the trouble is, our homes are overflowing with bulky, costly devices! So let's talk about a home device that pulls double-duty: the AP03 HEPA Air Purifier & Humidifier. 
Why do I need an air purifier humidifier?
When most people think about the indoor air quality concerns of their home, more than one issue comes up. Maybe you have pets…but also kids with allergies. Or maybe you live in an arid climate…but also in a big city with high levels of air pollution. The PowerPure AP03 is the perfect solution for adding the right amount of moisture to dry, winter air while also addressing the contaminants that happen to be polluting it.
Do I have to run the air purifier and humidifier at the same time?
What's also fantastic is the PowerPure AP03's two primary functions operate independently — so you can purify the air all year and then humidify only when needed in the dry months or when suffering from a respiratory illness. The PowerPure AP03 also features quiet HEPA air purification, as well as a granulated carbon filter for the removal of volatile organic compounds (VOCs) like formaldehyde, cooking odors and other potentially dangerous chemicals.
Another category of devices that serve a dual purpose are called air washers. In addition to being a humidifier, our air washer humidifiers also help to purify the air. Water — in conjunction with rotating discs — retain and remove airborne impurities, including large dust and pollen particles, while returning clean, properly-humidified air to the room. They are very reliable and they can cover a much larger area than most humidifiers, but they are not dual function like AP03, they both humidify and purify simultaneously.
Our picks: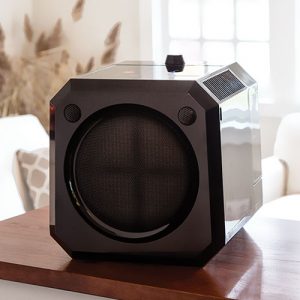 The PowerPure AP03 HEPA Air Purifier & Humidifier Combo is ideal for someone who wants a HEPA air purifier for year round air purification but also needs an effective humidifier for the dry months of the year.
Features a true HEPA filter air purifier for removal of microscopic sized airborne particles

Comes in different colors

Utilizes a robust, granulated honeycomb designed carbon filter for the removal of odor, VOCs and chemicals

Includes a ultrasonic air purifier humidifier and 1.05 gallon water tank to ensure the air is moist and healthy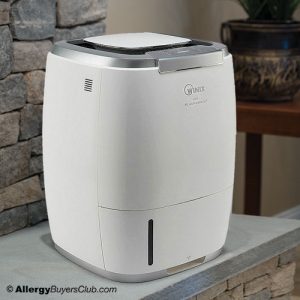 The Winix AW600 Air Washer quietly humidifies while simultaneously removing allergens and large particulate from your air. This Winix AW600 Air Washer utilizes evaporative fan-based humidification to improve the breathability of the air.
Dual air treatment cleans the air of dust, odor and pollutants while naturally adding humidity to the air

Humidifies up to 600 square feet

PlasmaWave™ Technology neutralize viruses, bacteria, chemical vapors, odors, and gases in the air 

CleanCel anti-microbial coating prevent the growth and proliferation of microorganisms 

Low-Water Auto Shut-Off

Auto-Mode adjusts performance to desired level to maintain optimal humidity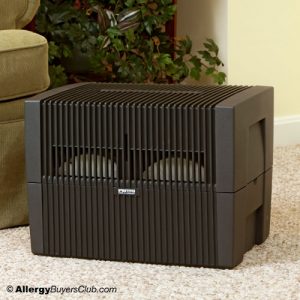 The Venta LW45 Plus Airwasher offers a tremendous value for those looking to humidify and clean the air in a large room. Its 2-in-1 design offers evaporative humidification in addition to removing large airborne particles from the air. The Venta LW45 Plus Airwasher works without the need for filters, pads or cartridges.
Combination air washer and humidifier

Traps and removes large particles: pollen, dust, pet hair and household odors

Water tank: 3 gallon capacity

Near silent operation: 42 dBA on high

Low water indicator

Auto shut-off when out of water

Easy to fill and operate

No cartridges or filters to clean or replace

Comes in either black or white