Gadgets Dad Will Actually Use
|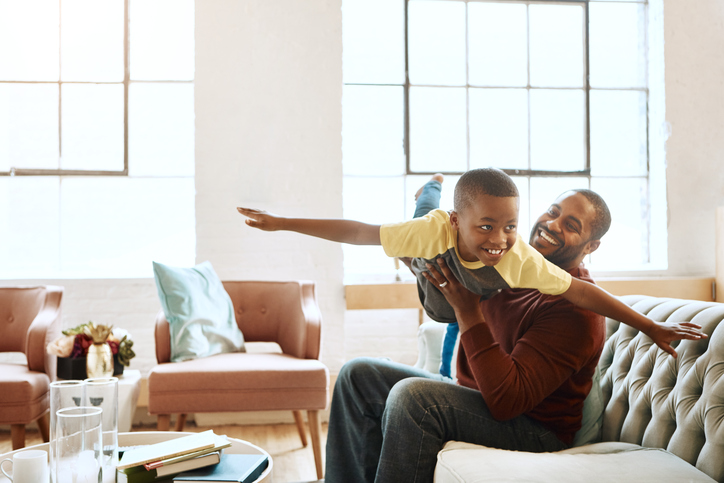 Every Father's Day, the stores are stocked with coffee mugs, cologne, golfing equipment, and other dad-centric gifts. If dads were honest, most of them would prefer something other than another tie or bottle of cologne. The best gifts are not only thoughtfully considered but also have a specific purpose behind them. If you're looking for something dad might love, consider these gadgets he'll actually use.
Portable Dehumidifiers for the Summer
Ask any dad and he'll say one of his biggest pet peeves is running the air conditioner while doors or windows are left open. It's expensive to run an air conditioner to keep the indoor air comfortable. Sometimes cooler air isn't the problem though, it's the humidity in it.
For homes in areas with high humidity, it can be more energy efficient to run a dehumidifier. A dehumidifier will remove the dampness from the air and keep your air conditioner from working overtime. If specific areas of your home are humid, a portable dehumidifier might be a great gift for dad. These units can roll around or easily toted from space to space to keep the air comfortable.
Color-Coded Display Air Purifiers
Allergy sufferers and anyone concerned about the quality of air they're breathing will love an air purifier. They remove allergens from the air like pollen and even pet dandruff to ensure that you breathe clean air. Depending on the size of the purifier, they can clean everything from small bathrooms up to large open floor plans.
Some air purifiers even feature color-coded displays that indicate the quality of air as well as the option to set a timer for how long you'd like it to run. For example, The Pure Company's Large Room Air Purifier was specially designed to be user-friendly with a color-coded display on top where you can easily select how you'd like it to clean the room and for how long.
Robot Vacuum Cleaners
Every dad has a to-do list at home and often that includes running a vacuum. Robot vacuum cleaners eliminate this chore altogether. They're simple to program and remind themselves to vacuum the floors without any prompting. For the dad that likes having the latest and greatest gadget, this will definitely be a hit.
Give Dad the Best
Dads and other father-figures play an integral role in our lives and because of that, we want to give them the best! Our curated collection of dehumidifiers, air purifiers, vacuums, and more are a great way to show how much you appreciate your dad. Get in touch with our experts if you have questions about any of our products. They'll help you select the right product for your needs.