Vacation Must-Haves: Portable Air Purifiers
|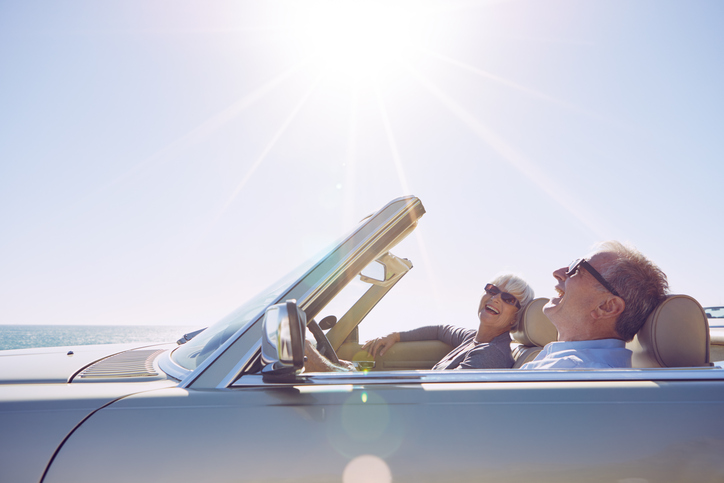 Beach days, camping trips, and road trips are favorite summer vacations for many families but keeping the air clean away from home can be a challenge. Most air purifiers are on the larger side and meant to be stationary in your home. If clean air is important to your health and that of your family's, consider these vacation must-have portable air purifiers.
Portable Air Purifiers Under $300
A small but powerful air purifier might be just the ticket for anyone staying a hotel room for a few days. The Airfree Onix 3000 Air Sterilizer pulls in bacteria, allergens, and more through its air convection system, heating the air up to 400°F for sterilization before cooling it and releasing it back into the room. It covers up to 650 sq. ft. which is great for a hotel room or RV.
Portable Air Purifiers Under $200
For a long road trip, a car air purifier might be a good idea. We all know how stale a car gets during a trip. The QuietPure Mobile™ Portable Air Purifier can plug into your car's DC adapter while you're driving and plug into a regular outlet when you get to your destination.
The QuitePure Compact Air Purifier is a good option for spaces up to 250 sq. ft. and for those that are sensitive toward dust, pet dander, pollen, and VOCs. Plug it in inside your RV or hotel room and let it clean the air around you!
If keeping an air purifier with you at all times is your goal, then this wearable air purifier is a good option. You can wear it around your neck, clip it to your belt, or have it stand alone. It designed to clean the immediate air around your personal space and packs a punch for the price.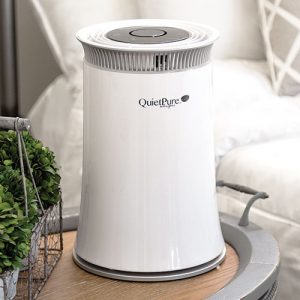 The QuietPure Whisper Air Purifier is a favorite of the experts an Allergy Buyers Club. This portable purifier displays the air quality through varying color rings at the top of the purifier. It also quickly reacts to changes in air quality to maximize its impact in a room. This air purifier is ideal for spaces up to 350 sq. ft.
Portable Air Purifiers Under $100
Believe it or not, stylish air purifiers exist and The Pure Company's Portable Air Purifier is both functional and beautiful. It comes in a handy travel bag and features an aromatherapy function as well.  Simply plug it in in your hotel room or RV, drop a few drops of essential oils on the aromatherapy pad, and it begins cleaning the air while diffusing your selected fragrance.
Last but not least, the QuietPure Auto by Aerus is specifically for cars and features a True HEPA filter and ionizer to remove odors and bacteria that accumulate inside. It's easy to move from car to car and doesn't take up much room.
Go Portable This Summer
Whether its traveling to a nearby beach or going across the country, keep the air you breathe clean with a portable air purifier. Get in touch with experts at Allergy Buyers Club if you have questions or need some guidance on what the right product is for you.