The Difference: Dehumidifier vs Air Conditioner?
|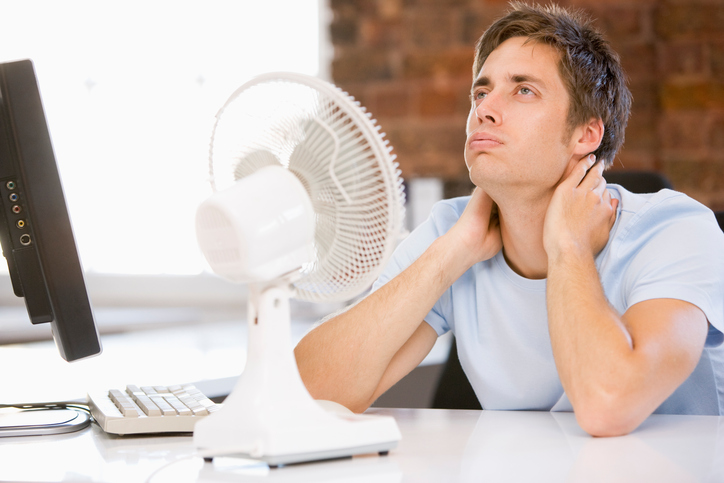 Summer's that one magical time of year when people from coast to coast find themselves uttering the same two things: It's too hot and This humidity is terrible! As almost any Southerner will tell you, It's not the heat — it's the humidity. An arid 90 degree day in Phoenix is nothing like a 80 degree day in sticky New Orleans. Drier, desert climates, found in much of the southwestern US, call mainly for heat relief. But in other parts of the country, many residents find themselves wanting relief from the heat but also from the oppressive moisture in the air. So do you need an air conditioner, a dehumidifier…or both?
How is a dehumidifier like an air conditioner?
According to the American Society of Heating, Refrigerating and Air-Conditioning Engineers (ASHRAE), an air conditioner should be able to do the following:
Maintain suitable humidity in all parts of a building
Free the air from excessive humidity during certain seasons
Supply a constant and adequate supply of ventilation
Efficiently remove micro-organisms, dust, soot and other foreign bodies from the air
Efficiently cool room air during certain seasons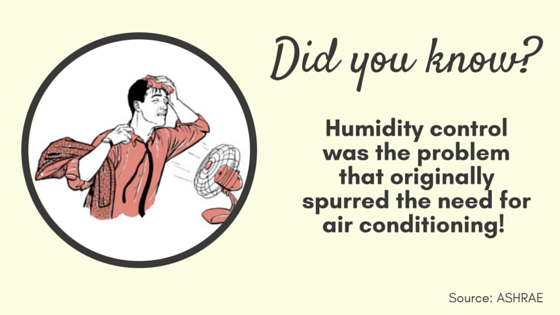 Do air conditioners dehumidify?
Yes, air conditioners do dehumidify, but think about about dehumidifier vs air conditioners which one is going to meet your needs? While it might be reasonable to expect an average summer climate and get an air conditioner. But an air conditioner might not provide enough relief from excessive humidity in places in our home, or if you live in an area of the US that sees unusually wet springs or other humidity-prone environments. We had one customer write us a while back, who clearly wanted an air conditioning not a dehumidifer.
Dehumidifier vs Air Conditioning
Extra moisture in the air can actually be quite taxing on an air conditioning system. AC isn't designed to handle moisture like a dehumidifier. It really depends on air flow, which is defined as a measurement of the amount of air per unit of time that flows through a particular device. ASHRAE notes that at higher air flows [in humid climates], there will be less dehumidification, leading to higher indoor humidity. But if the airflow gets too low, the evaporator coil on your air conditioner can freeze. This means an overall poorer performance from your system, and your compressor can become so damaged it'll fail completely…which can mean a big bill and unrelenting heat for you!
Dehumidifiers and Air Conditioning Together
Pairing your air conditioner with a dehumidifier helps the AC work more efficiently by reducing the size of the job it has to do. If you live a super-humid climate, it can actually be to your advantage as a homeowner to use a dehumidifier with your air conditioner. Decreasing moisture from the air in your home doesn't just mean a more comfortable indoor atmosphere for you — it can also cut down on things like mold and mildew, which thrive in warm, humid environments. This can dramatically improve the air quality in your home, which is a must if you or someone in your family has asthma or allergy sensitivities. In addition to being unhealthy, mold in a home can be stinky and can actually damage the structure of a home if neglected long enough.
If indoor air temperature is not a problem, not moisture and you're wanting to add air conditioning to your home, there are a variety of economical and effective ways. Mini splits are a popular option. According to Energy.gov, ductless, mini split-system air conditioners (mini splits) have numerous potential applications. The most common are in multifamily housing or as a retrofit add-on to houses with non-ducted heating systems. They can also be a good choice for room additions and small apartments, where extending or installing distribution ductwork (for a central air-conditioner or heating systems) is not feasible.

This portable air conditioner offers a built-in dehumidifying option, is easy to install and features self-evaporative technology.  Features a tiny, space-saving foot print of only 12 X 13 inches. Simple digital controls located both on the unit as well as on the remote control allow for simple mode setting, temperature and timer.
Offers 3 operational modes: cooling, fan only and dehumidification

Cool rooms up to 450 square feet

Rated just at 10,000 BTU of cooling power

Cooling temperatures: 62 to 86 degrees

Self-evaporative system requires less emptying of water tank
If you already have an air conditioning system in your home and would like to add a dehumidifier to increase your overall comfort level inside your home and help your air conditioning system work more efficiently, these are our top choices.


The Fral FDK54 basement dehumidifier is designed by Fral for damp, cool spaces, and it's exclusively available at AllergyBuyersClub.com! If you're frustrated by having to frequently replace broken dehumidifiers, this commercial-strength dehumidifier is designed to stand the test of time.
Maintains relative humidity in basements and crawlspaces up to 1600 square feet

Functioning relative humidity range from 35% – 99% relative humidity

Powerful 350 CFM motor for faster air circulation

Offers 30% more coil surface area than competing brands

Low energy consumption of just 510 watts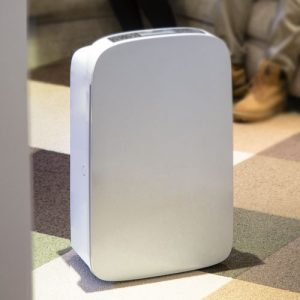 The only dehumidifier and HEPA air purifier all in one! The Pure & Dry is our best dehumidifier air purifier combo — it reduces excess moisture in the air and removes microscopic particles from the air such as mold and mildew.
America's first 2-in-1 dehumidifier and HEPA air purifier in one

Low temperature operation down to 41°F

Quiet operation

3 water drainage options

Unit automatically shuts down when bucket is full

Auto defrost system prevents ice build-up on coils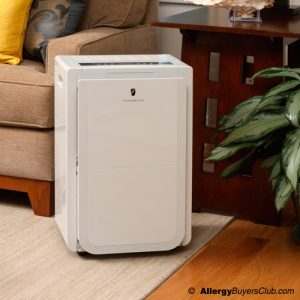 Friedrich 70 Pint Dehumidifier
The Friedrich D70BP 70 Pint dehumidifier is extremely efficient in extracting moisture out of damp and musty environments. This versatile dehumidifier offers a variety of drainage options including the ever-so-handy internal condensate pump for automatic water removal.
Low temperature operation down to 41°F

3 water removal options

Adjustable humidity control from 30% to 90% in 5% increments

Displays current relative humidity and temperature

Automatic defrost cycle

Washable, slide-out filter

Auto shut off and indicator when bucket is full