How to Kill Mold Spores in the Air?
|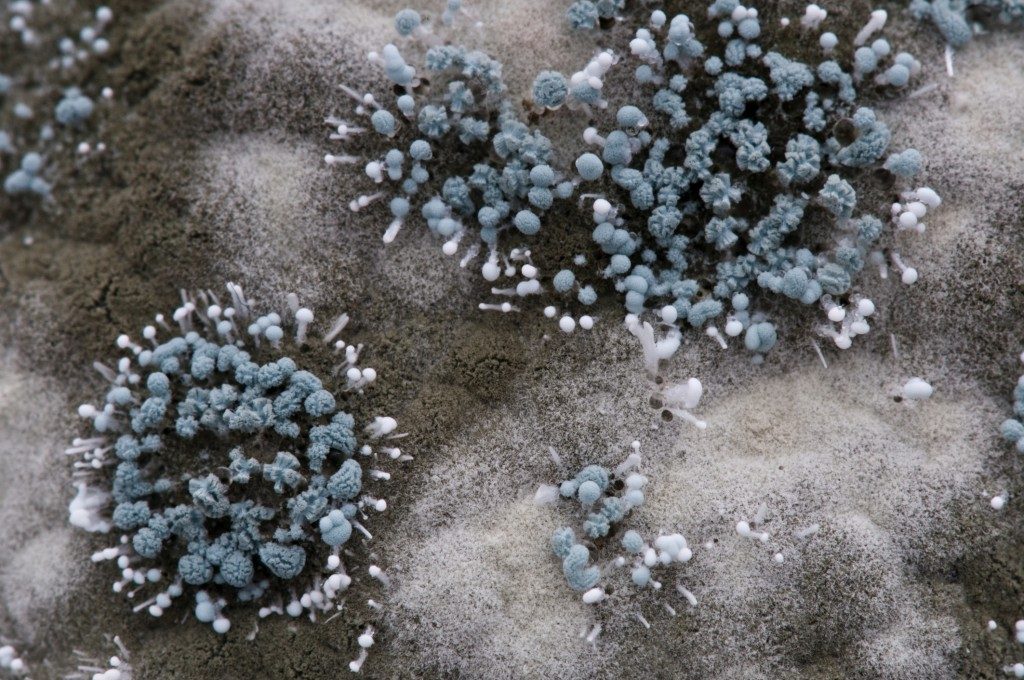 If you've got mold spores in your air — and you're one of the millions of people with a mold allergy — you're going to know. If you don't kill the mold spores in your air, you probably know what these mold allergy symptoms feel like.
Mold Allergy Symptoms
coughing
itchy eyes
sneezing
postnasal drip
dry, scaly skin
wheezing
itchy nose & throat
skin infections
Other Allergy Symptoms
Additionally, there are also chronic conditions associated with mold exposure, including asthma, allergic rhinitis and even pneumonia. The health impact of mold in your home can be felt — sometimes immediately, sometimes slowly over time. As we've noted before, mold exposure can be linked with a lot of negative health consequences. In 2004, the Institute of Medicine (IOM) found there was sufficient evidence to link indoor mold exposure with upper respiratory tract symptoms, cough, and wheeze in otherwise healthy people. It also declared that "mold spores are found in indoor air and on surfaces and materials….No indoor space is free of them." And in a June 2006 report, the CDC concluded that "excessive exposure to mold-contaminated materials can cause adverse health effects in susceptible persons regardless of the type of mold or the extent of contamination," while also asserting that the main way to control mold growth and mold problems in a house was to control moisture.
Do you have any musty smells especially in the basement? Is there any visible mold growing in bathrooms, window sills, books, shoes or walls? Are there water stains on the ceiling or walls? Is there peeling paint? (This often occurs after intense condensation.) Are the wood floors warping? If so you probably have mold in the air of your home.
How to kill mold spores in your home?
To bring down the level of mold growth in your home, it is best to look into a dehumidifier to prevent moisture and mold or if it is a really large problem some kind of home improvement might be needed. But even if you do get a dehumidifier – they only prevent mold growth and spread of the mold. Dehumidifiers really does nothing to kill the mold spores in the air. If you have excessive mold and really want to kill mold spores in the air, so they are not getting into your body we have some great ideas for you.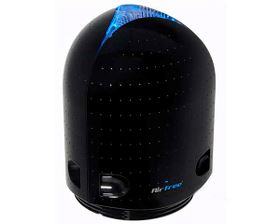 Airfree air sterilizers are totally silent and kill 99.99% of all airborne micro-organisms using patented Airfree sterilizer tech. The Airfree ceramic core incinerates at 400°F, eliminating unwanted mold spores, fungus harmful ozone, bacteria, allergens, viruses,  and more.
Removes mold spores, bacteria, viruses, and micro-organisms
Covers up to 650 sq. ft.
Destroys 99.99% of all micro-organisms
No filters or fan
Incinerator chamber heats to 400°F (204°C)
Ozone free technology
Completely silent
Continuous operation
On/Off LED light
Adjustable blue anti-stress light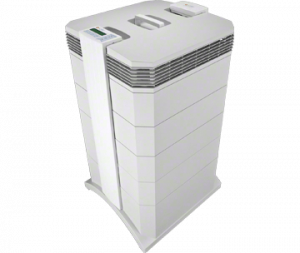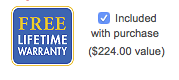 IQAir HealthPro Plus air purifiers rule supreme as the top-rated air purifier in the industry and an excellent choice for killing mold spores. While most HEPA air purifiers claim to be effective at capturing particles down to 0.3 microns, IQAir's revolutionary HyperHEPA filtration system is proven to capture particles 100 times smaller, down to 0.003 microns; the smallest particle that exists.
IQAir New Edition HealthPro Series offers up to 25% more clean air, 32% less noise and 38% longer filter life
Certified HyperHEPA filtration efficiency proven to remove at least 99.5% of all particles 0.003 microns and larger (100 times more efficient than standard HEPA filtration)
V-5 Cell™ chemical & odor filter contains 5 lbs of coal-based activated carbon and potassium permanganate impregnated alumina
Triple seal design prevents air leakage
Intelligent filter life monitor bases on actual use, speed setting and air quality conditions
Individual filter life status LED indicators
6 fan speeds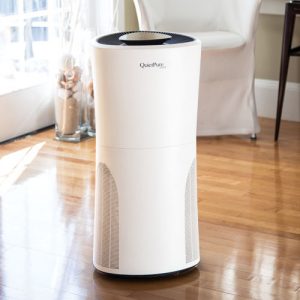 The QuietPure Home air purifier is our best new air purifier for 2016, a great mold spore filter, and has been named "Best In Class" by our expert team. Not only is the QuietPure Home extremely quiet compared to other air purifiers, it has advanced HEPA filtration and a patented turbo charged airflow system designed to clean large amounts of air. It's ideal for removing dust, allergens, bacteria, viruses, pet dander and common household odors.
Purifies the air in rooms up to 880 square feet
6-foot decibel reading of just 32 on low speed
Intuitive LCD display and soft touch controls
Patented, quiet turbo-charged airflow
Measures air quality in your home down to PM2.5
Captures 99.97% of all particles down to 0.1 microns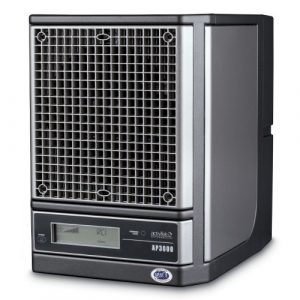 AP-3000-II Compact Air Purifier
The AP-3000-II Compact Air Purifier, has patented ActivePure Technology that quickly and quietly removes airborne pollutants in any room up to 3000 square feet. It's ideally sized for bedrooms, offices or smaller living rooms. This is the only air purifier that will actively kill hidden and invisible mold all while eliminating airborne pollutants like smoke and VOCs in your home.
Purifies the air in rooms up to 3000 square feet
Uses ActivePure® Certified Space Technology
Doesn't Require Filters
Remote Control of the 5 speed options
Backlit LCD Display Panel
Ozone Free Air Purification