Vacuum Cleaners Through the Years
|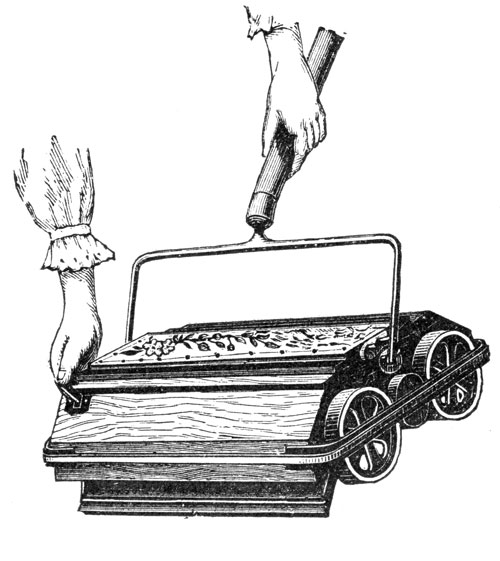 Have you ever looked at a vacuum cleaner and wondered how you would be able to clean your home without it? Day to day chores like vacuuming your floors are relatively quick and easy thanks to this technology. However, not so long ago a vacuum was a technological wonder. If you're curious about the advancement of vacuum technology through the years, walk through this quick timeline.
Vacuum Cleaner Technology Timeline
Prior to the 19th century, most homes used brooms or a "carpet sweeper" to clean rugs and common areas. Carpets would be removed from the home periodically to be hung out and beaten by a broom to remove dust and dirt. Your socioeconomic status would also dictate how many rugs or carpets you had, or if you had any at all. Poorer families often had dirt floors covered with a thin layer of hay.
1860 – The manual vacuum cleaner is designed by Daniel Hess using a rotating brush and bellows to create suction
1898-1901 – Inventors begin to experiment with an internal motor to operate a "blown air" system
1902 – Hubert Cecil Booth creates the "Puffing Billy," which was pulled in a horse-drawn carriage and used suction hoses to clean houses
1905 – The first domestic vacuum cleaner is built by Walter Griffiths in Birmingham, England
1907 – James Murray Spangler revolutionizes the design of a portable electric vacuum cleaner and incorporates the use of a brush
1910 – The first vacuums are sold in Europe
1921 – Electrolux launches their Model V, which can lie on the floor using two metal runners. During the 1920s and 1930s, carpet became unfashionable and the vacuum industry came to a standstill.
1978-1993 – James Dyson began building prototypes for his impressive Dual Cyclone vacuum, the first vacuum to feature bagless technology
1997 – The first autonomous robotic vacuum cleaner, the Electrolux Trilobite, is introduced and released to the market in 2001
Vacuum Cleaners Today
Today's vacuum is barely recognizable from those early iterations, though the improvements are indispensable for your home. HEPA filters and bags, cordless technology, and accessories continue to improve the user experience and keep your home free from dust, dirt, and pet hair. Vacuum design is also improving with sleek, modern styles that meet users' expectations. If its time to replace your old vacuum, choose one that will take your cleaning to a new level.
Shop Vacuum Cleaners