Indoor Air Quality For The Winter
|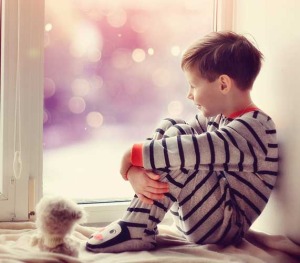 According to the EPA, the quality of air in buildings is appreciably worse during the winter because our homes and offices are now built for energy efficiency, so there is less leakage due to drafts.  This means that indoor allergens are trapped, and the higher level of allergens in the air acerbates problems for those with respiratory problems such as asthma or allergies.  Common symptoms include headaches, itchy eyes and sinus problems.  Remember, it is estimated we spend 90% of our time indoors in the winter.  Chemical pollutants aggravate the symptoms of those with chemical sensitivities.  Bringing fresh air into the house through an automatic device is very helpful but when all else fails, please remember that opening your windows for as little as 30-60 minutes a day can be helpful.
The chief culprits for winter allergens include pet dander (when you spend more time indoors, so will your pets), tobacco smoke particulates, mold due to condensate problems (in areas such as bathrooms), and pollens or molds from your indoor plants or those plants that you bring indoors until winter is over.  Dust mites do not proliferate so freely during winter months, but it is their feces to which you are allergic, so they are still problematic.
The leading candidates for chemical pollutants include the formaldehyde from the outgassing of new carpet or upholstery, toxic cleaning materials, and conventionally dry cleaned clothes or drapes.  Always of course have carbon monoxide detectors installed in your home and conduct periodic radon checks.
The remedies for controlling indoor allergens and pollutants include HEPA air purifiers for trapping air borne particulates; HEPA vacuum cleaners for vacuuming up particulates which have settled into carpets and rugs; using dust mite encasings on your bedding; and killing mold and bacteria with a steam cleaner.  If you take these precautions, you and your family will have a healthier winter.
Recommended products to improve indoor air quality this winter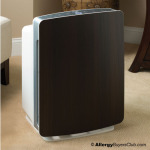 Alen BreatheSmart Fit50 Air Purifier for areas up to 800 sq. ft. SmartSenser and WhisperMax Technology. Includes HEPA-Pure filter. 4 panel options.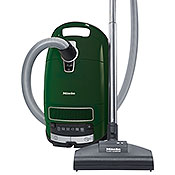 The Miele Complete C3 Limited Edition canister vacuum features a Turbo Comfort turbobrush with an air-driven rotating roller brush, which loosens the dirt in the floor. This Miele C3 Limited Edition vacuum is ultra-quiet, lightweight yet durable, and nothing can beat Miele's exclusive 12-stage AirClean Sealed System™ that retains 99.9% of dirt, dust and lung damaging particles inside the machine. The Miele C3 Limited vacuum is the ideal vacuum cleaner for homes with hard floors and low to medium pile area rugs.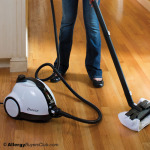 WhiteWing Breeze Steam Cleaner is affordable, efficient and offers the best value in steam cleaners. The Breeze steamer features a dual boiler design with high pressure for superior cleaning.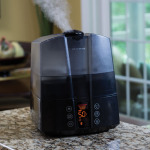 Air-O-Swiss 7147 Humidifier is an excellent humidifier for your home or office. Air O Swiss 7147 disperses either cool or warm mist and humidifies an area up to 650 sq. ft.