How to size a Humidifier?
|
How do I size and find the right Humidifier?
Humidifier sizing is first a matter of comfort, how humid are you looking to make it? It is best to shoot for humidity around 30 – 40% because anything over 50% encourages the growth of mold and other allergens like dust-mites.
There are three major sizes of humidifiers and they each have a different gallon dispersion rating as well as square footage usually covered.  It is best to think about how much square footage you are aiming to cover and how many rooms.
Small Portable/Tabletop humidifiers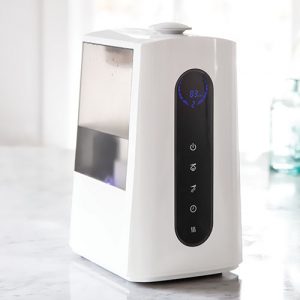 Coverage: 15 – 900 square feet, so it really depends on which unit you choose. Usually the least expensive and best for a single room like a bedroom. These tabletop humidifiers require refilling and are available in both warm and cool mist humidifier choices.  We offer both Cool Mist humidifiers and also combination Warm & Cool Mist room humidifiers. Boneco by Air-O-Swiss humidifiers, Stadler Form humidifiers and PowerPure humidifiers are all top rated table top humidifiers that are quiet and available in several sizes depending on the size of room you need to humidify.
Whole Home or Console Humidifiers
Coverage: 1,000 – 2,700 square feet, have larger tanks and stand on the floor. Because they are larger they humidify multiple rooms but remember those larger tanks require some muscle to fill. They are all evaporative cool mist and are relatively noisy although do a good job for humidifying larger spaces.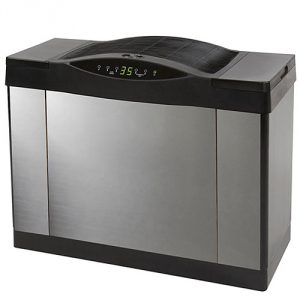 Our AIRCARE cool mist humidifiers are our best selling whole house humidifiers and can cover an area up to 2900 sq. ft.
In-Duct Humidifiers
Are part of your home, and required forced air heating and duct work. These humidifiers are attached to your heating/air conditioning system and run themselves silently with no need to refill. Replaceable filter show be changed at least once a season. While the most expensive to buy up front, they are inexpensive and easy to run.
If you have any questions about sizing please feel free to contact us AllergyBuyers Club @ 888-236-7231.