How Do Water Filters Work?
|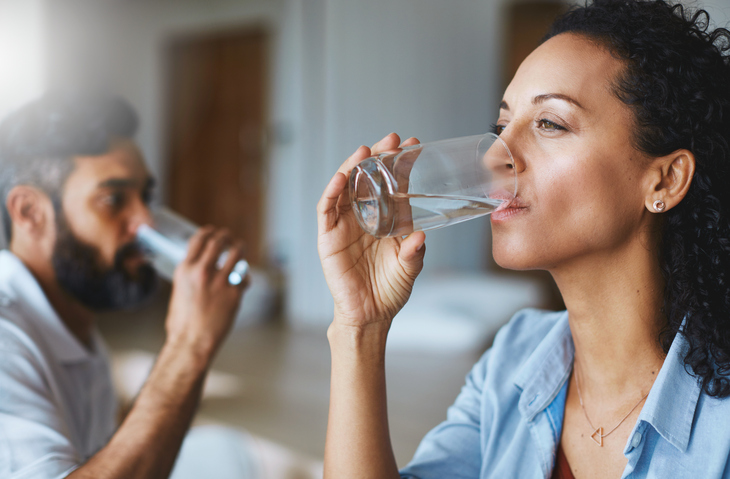 The water you drink should be one of the purest things you put in your body. Unfortunately, this isn't always the case. Little things trickle into your water supply that simply shouldn't be there and the worst part is that you don't even know you're consuming them. Advancements in technology and research have revealed that not only is letting our kids drink from the hose during the summer unhealthy, but so is drinking tap water sometimes. Water purifiers and water filters have become popular household items to combat water contamination but how do they work?
What's the Difference Between a Water Filter and Water Purifier?
These terms are often used interchangeably but they do have subtle differences. A water filter removes or reduces impurities like chemicals, lead, copper, nickel, hydrogen sulfide, or mercury. They also help stop the growth of algae or fungi.
A water purifier simply purifies the water of unwanted contaminants such as dirt and bacteria. However, some water purifiers use chemicals to kill bacteria, so you should be aware of that before choosing one for your home. If a water purifier doesn't use chemicals, it might have a water filter inside it to clean the water. A good example of this is The Pure Company's Water Decanter which uses a carbon block water filter.
Water Filter Types
One of the first filtering systems was patented in 1901. Over 100 years later, we have several systems that can purify drinking water. Simply put, water filters make drinking water safer. They remove impurities we shouldn't drink and even make water taste better. Surprisingly, there aren't many moving parts in a filter.
Activated Carbon– This kind of purification filter is based on charcoal which has a large internal surface area packed with porous holes that attract and trap chemical impurities. Activated carbon filters are great for removing chemicals from water like chlorine.
Reverse Osmosis– Water purifiers that use reverse osmosis ultimately force contaminated water through a very fine filter using gravity. The water passes through, but small particles do not.
Ion Exchange– Filters that use ion exchange are mostly concerned about softening water. They're designed to split atoms from contaminated particles to make ions. The filter then traps the unhealthy ions and release healthier ions in their place.
Water Filter Anatomy
Most stand-alone water filters have a water tank you pour tap water (or even bottled) into and the water slowly trickles through the filtration system. Depending on the filter, the water may go through a fine carbon block to pull out chemicals or it may be forced through a mesh-like filter.
Once the water has been purified, its released into another tank where it can be dispensed when you're ready to consume it.
Drink Cleaner Water
Clean water isn't something we should have to worry about every day, but we still need to. The contaminants that make their way into our bodies are often invisible but ultimately impact our health. If you're concerned about water quality, consider air quality as well. Air purifiers make breathing cleaner air possible in your own home.
Shop Water Filters