Best Cool Mist Humidifiers for Colder Months
|
Depending on where you live, the weather might be taking a bit of a cool turn right now which is why finding the best cool mist humidifier, would be really help. This is the time of year many people battle allergies, colds, the flu and asthma flare-ups due to fluctuations in temperature and allergens.  Weather and seasons can also affect how our bodies react to varying conditions — drier, colder weather can wreak havoc on skin, nasal passages, ears, and other sensitive spots — often making simple ailments worse and longer-lasting without a cool mist humidifier.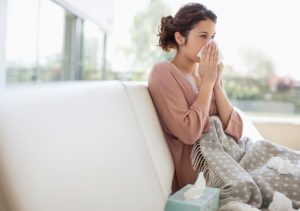 Naturally, when the outside temperatures drop, most of us find ways to crank up the heat indoors, but that often comes with a price…and not just for your wallet! The heat will keep you warm, but it also dries everything out — so skin gets chapped, noses can hurt and even bleed, and you might notice that you have a sore throat or congested sinuses. If the air is too dry, your sinuses can't function well — and they don't drain properly, which is why you might feel "stuffy" more often.
We think it can be a great idea to outfit your home with tools that can better help you manage the downsides that come with seasonal challenges. Finding yourself the best cool mist humidifier allows you to achieve greater moisture levels in the air, which can help relieve your allergy symptoms, dry skin, swollen nasal passages and sinus headaches. Ideally, you want to maintain a relative humidity between 30 and 45 percent during the winter months and the best cool mist humidifiers are great at maintaining that level.
Adding a humidifier to your home  can be wonderful in the fall and winter months — the extra humidity is especially helpful for those who suffer from congestion and sinusitis. Extra humidity helps keep nasal passages moist, which can help prevent those pesky nosebleeds. You might also notice a reduction in your snoring (or your spouse's!), since moisture helps reduce the intensity of the sound generated. And a cool mist humidifier mist also help alleviated the dreaded alligator skin of winter — you know the kind we're talking about!
Allergy Buyers Club offers two best types of cool mist humidifiers:  ultrasonic and evaporative.
Ultrasonic humidifiers are a popular choice for bedrooms, as they can silently disperse a micro-fine cool mist into the air.
Evaporative humidifiers utilizes a filter wick to draw water up from the a basin and as natural evaporation occurs, an internal fan pushes that moisture into the air. These are best suited for larger areas like living rooms.
Here are our favorites!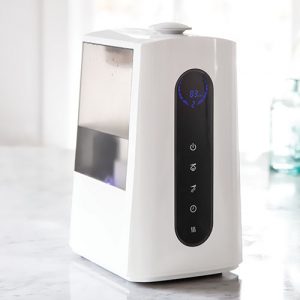 The PowerPure 4000 offers contemporary good looks and features which guarantee premium performance for a more healthier and comfortable home This ultrasonic cool mist humidifier features near silent operation, a permanent water filter, an easy to read digital control panel and a remote control.
Humidifies up to 500 square feet

Ultrasonic technology offers near silent operation

Permanent ceramic filter softens and cleans water in the holding tank

Intuitive LCD control panel

Soft touch buttons

Remote control

12 hour timer function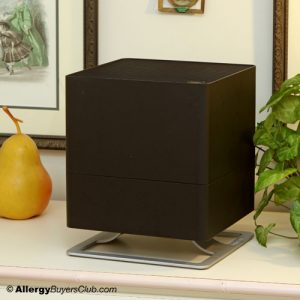 Introduce comfortable and healthy humidity into your home with our new stylish Stadler Form Oskar cool mist evaporative humidifier. Oskar quietly produces cool invisible moisture to alleviate discomfort caused by dry air in rooms up to 500 square feet.
Emits cool invisible moisture

Integrated manual hygrostat supports exact humidification

Side pour-in door for easy refilling while in operation

Ionic Silver Cube controls microbial growth

Auto shut-off with empty indicator

Night mode (dimmable LED lights)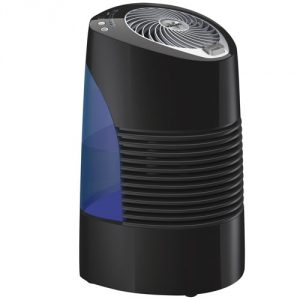 The Vornado Ultra3 Humidifier uses ultrasonic technology to create a more comfortable, healthy living space. Ultrasonic technology vibrates water into a fine, visible mist which is then emitted into the air.
Humidifies up to 600 sq ft

Whisper quiet operation

Vortex Assisted Humidity Output

Intelligently regulates humidity output

Mineral cartridge is included

Ultrasonic technology creates a fine, soothing mist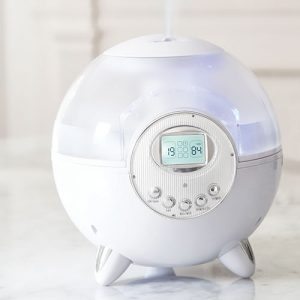 The PowerPure 2000 humidifier offers a fun and unique contemporary design that will surely become a conversation piece. Beyond its unique looks, the PowerPure 2000 features premium features for a healthier, more comfortable home.
Humidifies up to 300 square feet

Ultrasonic technology offers near silent operation

Permanent ceramic filter softens and cleans water in the holding tank

Intuitive LCD control panel

Remote control

10 hour timer function

360 degree mist output direction control

A soothing nightlight is ideal for children's bedrooms