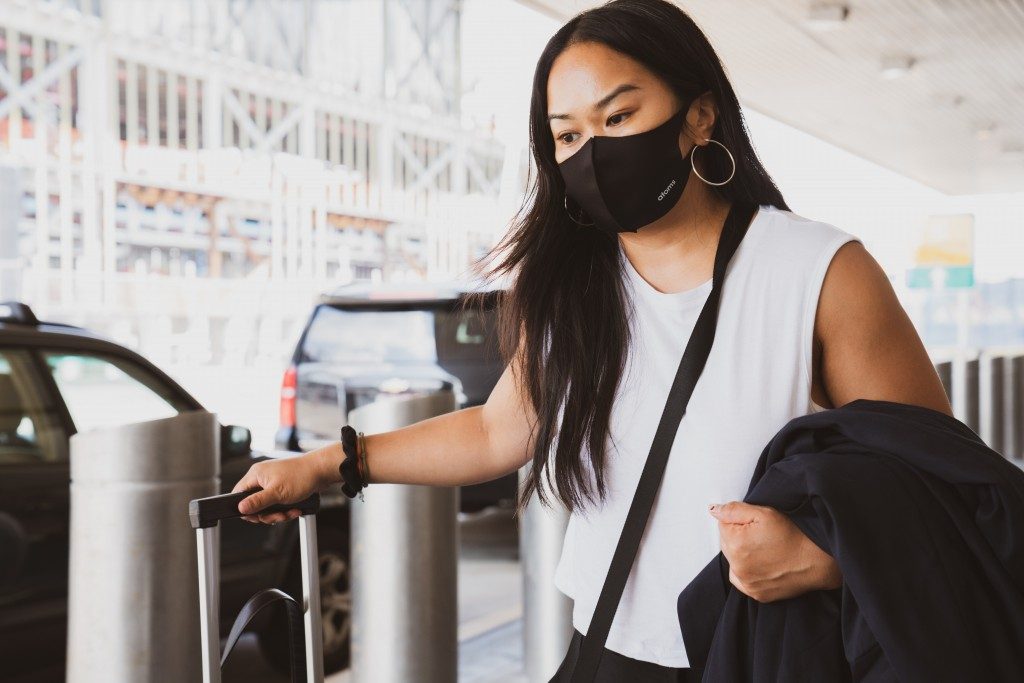 2020 has proven to be a difficult year for travel. Both business and leisure trips have been cancelled due to COVID-19 and even a trip to the grocery store can feel risky. The transmission of communicable diseases is always a possibility when traveling, but there are ways to mitigate some risk if travel is necessary. Here's how to build your own healthy travel kit!
Gather the Basics
Wherever you may be headed, make sure you have items like masks, disposable gloves, antibacterial wipes, and even tray table covers. The Safe2Go™ Airport Travel Kit includes all of this and a few other items in a neatly packed travel kit.
Pack Hand Sanitizer
Washing your hands is the most effective way to reduce germs, but that's not always easy when you're traveling. Pack hand sanitizer and use it frequently throughout your journey. Puracy Natural Foaming Hand Sanitizer kills 99.9% of germs and is alcohol, fragrance, and cruelty free so you can feel good about using this on your skin.
If you're planning on air travel, TSA (Transportation Security Administration) is allowing every passenger one liquid hand sanitizer container up to 12oz. in carry-on bags until further notice. Puracy Natural Foaming Hand Sanitizer meets this requirement at 8.5oz.
Wear a Mask
The CDC recommends face masks that cover the nose and mouth be worn while traveling, particularly on buses, airplanes, or other methods of public transit. Most airlines will deny boarding to a passenger if they refuse to comply with the mask requirement.
Safe2Go™ 3-Ply Masks Pack comes with 50 non-medical disposable masks that meet the CDC's guidelines for mask-wearing in public. The wire that goes across the bridge of your nose is adjustable to securely fit your face.
Use a Personal Air Purifier
Air purifiers like the FreshAir Personal Air Purifier are ideal for travel! They're lightweight, use batteries, and typically remove allergy and asthma triggers from your immediate personal space. The FreshAir can be worn around your neck or can stand alone. It uses a built-in ionizer to remove airborne particles and reduce other pollutants around you. Wear it in the car, on an airplane, or just walking around.
Pack Your Own Drinks and Snacks
Traveling usually forces you to purchase food and drinks in convenience stores or airport terminals. Avoid having to make these stops by packing your own snacks and water in your car or checked luggage. Focus on foods rich in nutrients like Vitamin C and be sure to drink lots of water to stay hydrated.
The Pure Company Insulated Water Bottle is a great on-the-go bottle that keeps up to 16oz. of water cold for up to 24 hours. It's 100% BPA free and has a durable rubber coating on the outside that comes in navy, white, or pink.
Travel Cautiously
Whether you're driving or flying, take precautions wherever you go to keep yourself safe. Wipe down surfaces before you touch them, keep a distance from others, and always wear your mask.