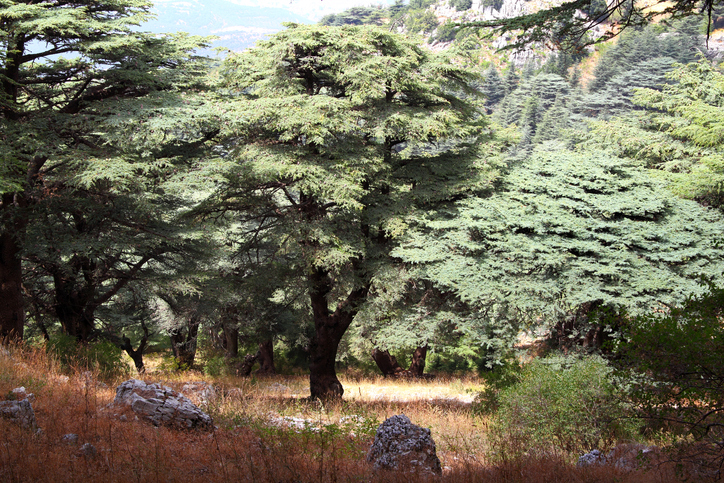 Allergies aren't as common during the dry winter months, but certain regions experience them regardless. Cedar Fever is a seasonal allergy most commonly experienced by those that live in Central Texas and parts of Oklahoma, Missouri, New Mexico, and Arkansas. It is felt by those who are allergic to pollen born from Juniperus ashei, also known as juniper trees or mountain cedar.
How Do I Know If I'm Allergic?
Pollen that lands in or around your eyes, nose, or throat may detect the pollen as a threat to your body. In this case, your body reacts with a whole host of immune responses to try keep the pollen from causing an even bigger problem. You might call these responses "symptoms" and they can vary from person to person:
Watery, red eyes
Runny nose
Congestion
Swelling around the eyes
Fatigue
Sore throat
Headache
There's no definitive way to find out if you're allergic to mountain cedar pollen without visiting your doctor for allergy testing.
How Long Does Cedar Fever Season Last?
Typically, Cedar Fever seasons begins in November and can last through March. Cedar trees grow better during periods of rain, which can cause pollen production increases and allergies to get worse.
How Do I Cope with Cedar Fever?
If you've determined that cedar fever is causing your allergies, there are a few things you can do around your home to lessen the amount of pollen you might be breathing in.
Keep your doors and windows shut: sometimes we all want fresh air in our homes but during this time of the year, its best to keep doors and windows closed so pollen doesn't find its way inside your home
Run an air purifier: air purifiers are one of our favorite ways to keep pollen allergies at a minimum. Depending on the size of your home and how open it is, you might need multiple air purifiers running. Bedroom air purifiers generally cover a smaller square footage than large air purifiers that can cover main living areas like living rooms and kitchens. Choose a HEPA air purifier for best results.
Use a HEPA filter: HEPA filters (high-efficiency particulate air) help remove pollen from the air by catching them as they attempt to go through the filter. Many air purifiers use them as well as some HVAC systems.
Dust often: No one enjoys dusting for the most part, but the pollen that ends up resting on your furniture, window sills, electronics, and counter tops can be aggravating to your sinuses. Routinely dust your home with a damp cloth to remove any dust. Use a protective face mask while dusting if the pollen is particularly annoying.
Talk with a doctor: when allergies are severe enough, often an allergist or other doctor is needed. If nothing works for your allergies, talk with your doctor about other solutions.
Shop the Post
Allergy Solutions from Allergy Buyers Club
Allergy Buyers Club provides a wide range of allergy and asthma-related products that come reviewed and recommended by experts and allergy sufferers alike. If you're not sure what product might work for your allergies, get in touch with their allergy experts for help.