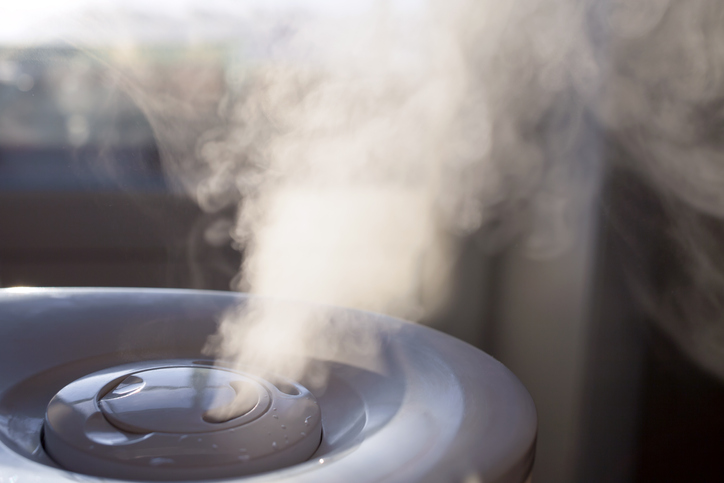 Humidifier season begins in the fall and often doesn't end until mid to late spring. Many regions of the United States however, maintain lower levels of humidity, making a humidifier necessary year-round. Dry air in your home can cause allergies and asthma to worsen along with other unpleasant problems such as dry skin and even nose bleeds. If dry air is a problem where you live, then a humidifier may be helpful. Here are a few of our top humidifier picks.
PowerPure 5000 Warm & Cool Mist Ultrasonic Humidifier
Ultrasonic humidifiers use high frequency sound vibrations to generate an ultrafine mist that's expelled into the room. The PowerPure 5000 lets you choose between a warm or cool mist to release into your space. The humidifier covers up to 700 sq. ft. and features a remote control for easier access. Its virtually silent and has a permanent water filter. It's ideal for someone who:
Wants a quality humidifier at a reasonable price
Needs a quiet humidifier to keep in a bedroom or living space
SimpleMist Ultrasonic Cool Mist Humidifier
Similar to the PowerPure 5000, the SimpleMist uses ultrasonic technology to humidify your space. It features a unique aromatherapy element that allows you to scent your home with essential oils while adding moisture to the air. It covers up to 400 sq. ft. and has a top-fill format for no-hassle filling. It's ideal for someone who:
Wants a unique humidifier design
Needs an affordable small to medium-sized room humidifier
Likes to use essential oils
Boneco S250 Digital Steam Humidifier
Steam humidifiers is exactly what it sounds like. The humidifier heats up the water in it's reservoir and turns it into steam to release into the air. The Boneco S250 provides bacteria-free steam in spaces up to 430 sq. ft. Unlike many other steam humidifiers, it has a cooling fan that cools the steam before releasing it into the air, making it a good option for people with pets and children. This humidifier is ideal for someone who:
Wants a safe humidifier to use around their kids or pets
Prefers bacteria-free humidification
Needs a humidifier for a bedroom or office
PureGuardian® H8000B 120-Hour Elite Ultrasonic Humidifiers
The PureGuardian H8000B features Smart Mist sensors that take the guess work out of monitoring humidity levels in your home. It's ideal for rooms up to 700 sq. ft. and features silent operation and filters. It also uses Silver Clean technology to prevent mold and mildew from building up in the water tank. It also has 120 hours of run time between tank refills. It's ideal for someone who:
Doesn't have time to monitor humidity levels or refill a water tank frequently
Has a large bedroom or living space
Is concerned about bacteria build up in a humidifier's water tank
Find the Right Humidifier for You
Allergy Buyers Club offers a variety of best-selling humidifiers to choose from. Browse their wide-selection and even chat with a Healthy Home Experts to find the right humidifier for your home.