Best Basement Dehumidifiers for 2017
|
Does your basement have that cool and damp unpleasant "basement" smell? Then you probably need an effective basement dehumidifier.  Here are some important tips to help you find the best dehumidifier for basement. That cool, damp feeling is too much moisture in the air and that unpleasant smell is mold and mildew.  The growth of mold and mildew is not only damaging for your home and belongings but can also be a health risk. Using the best dehumidifier for your basement will help remove excess moisture and reduce the humidity to a safe and healthy level. Once your basement's humidity level is at 50% or lower it will no longer be a dreaded place to go and it will once again be a safe place to store your files, money, memorabilia, seasonal bedding/clothing, etc.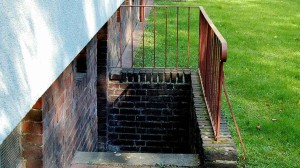 Beside the cool, damp feel and the musty smell, when you examine your basement you may notice other signs of high humidity and too much moisture.  Common signs include condensation on the walls or floors and the visible presence of mold or mildew. You may also notice your stored belongings have signs of mold and smell bad. None of these signs are good, but it's what you don't see that can actually be the most dangerous.  Mold spores are airborne and can be very harmful to your respiratory system, triggering asthma and allergic reactions. The dampness from excess moisture can actually be dangerous for your house because it may cause the walls and foundation of your basement to rot, causing structural damage and potential health problems as a result from breathing contaminated air.
Choosing a Dehumidifier
Important Features
A basement dehumidifier is your best solution for removing excess humidity, preventing mold growth and eliminating that musty basement smell. When selecting the best dehumidifier for a large basement it is important to consider the following features:
Size – make sure the dehumidifier has the appropriate moisture removal capability and square foot coverage for the size and dampness of your basement.  Larger capacity dehumidifier is better especially for a damp area. This chart can give some general dehumidifier sizing ideas.
Low Temperature Operation – low temperature dehumidifiers are ideal for basements in cooler climates, as they will continue to draw moisture out at lower temperatures .
Auto Defrost – this prevents the coils from icing up and allows the dehumidifier to resume removing moisture from the air.
Automatic Restart – in case of a power outage, the dehumidifier will power back on when the power is restored.
Humidistat/Built-in Hygrometer – allows you to set a desired humidity level.
Continuous Drain Option – this ensures that dehumidifier will continue removing moisture and you will not have to worry about emptying the water bucket.
Auto Shut Off – if you do not have the option to drain your dehumidifier and you must use the water collection bucket, make sure it has an auto shut off so the dehumidifier will turn off and not overflow.
Best Basement Dehumidifiers for 2017
Below is our selection of best basement dehumidifiers for 2017 list.
BEST DEHUMIDIFIER FOR LARGE TO MID-SIZED BASEMENTS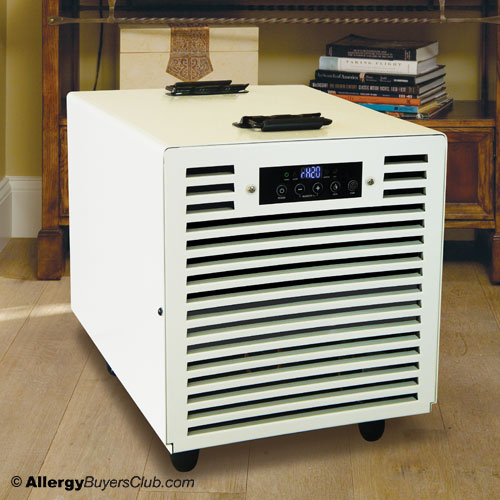 A robust basement dehumidifier for a mid-sized basement that is energy efficient.
Covers up to 1600 square feet

Very low energy consumption of 510 watts

Quiet operation and digital controls

Operates down to 33 degrees F

Hot gas defrost system and automatic restart

5 year warranty
BEST DEHUMIDIFIER FOR MID-SIZED BASEMENT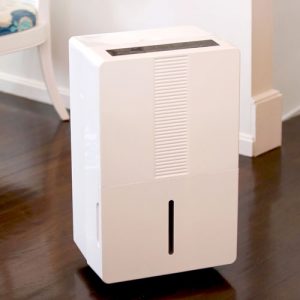 Pure & Dry Whisper Dehumidifier 70 Pint Dehumidifier
This low temperature basement dehumidifier is a quieter than most and a great value for the money.

Covers up to 1400 square feet

Energy star rated

Features both a removable bucket or drainage hose for easy water removal

Automatic defrost cycle and auto restart

Includes built-in pump for automatic water removal across basement or vertically to window

Operates down to 41 degrees F

1 year warranty
BEST AIR PURIFIER DEHUMIDIFIER COMBO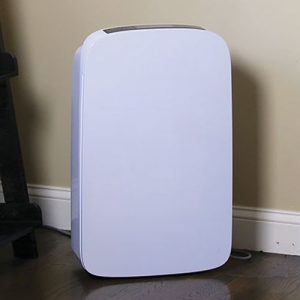 Pure and Dry HEPA50 Dehumidifier and Air Purifier
The Pure & Dry HEPA50 Dehumidifier and Air Purifier is one of the first air purifier dehumidifier combos out there. It's quiet operation and included HEPA filter make it a great combination and bargain.  
Up to 1000 square feet coverage

Quiet operation

3 Different uses, as a dehumidifier, air purifier or both

Outstanding low energy consumption

3 water drainage options

Auto-restart and defrost system
BEST COMMERCIAL DEHUMIDIFIER FOR LARGE DAMP BASEMENTS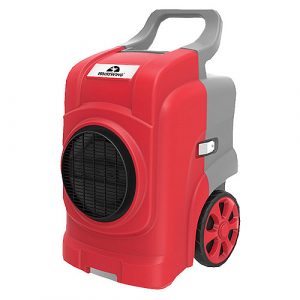 WhiteWing SuperDry 125 Commercial Dehumidifier
The WhiteWing SuperDry 90 pint dehumidifier utilizes a smart, self-monitoring system that analyzes real time performance data, automatically calculating ideal operating parameters such as fan speed and defrost cycle duration. It also features a built-in digital humidistat for accurate maintenance of your relative humidity setting.
Covers up to 3000 square feet

Quiet operation

Large rugged wheels and built-in handle for easy maneuverability

Outstanding low energy consumption

Washable clean air filter

Auto-restart and defrost system
With the huge selection of dehumidifiers available it can be very challenging and time consuming to find the right one. When you have an immediate moisture problem in your basement that is affecting your home and family's health, you don't have time to sort through hundreds of dehumidifiers. But worst, you don't have time to make a bad decision and purchase something that doesn't work.   Use this list to help you find the best basement dehumidifier.
AllergyBuyersClub is a trusted retailer of top rated  large capacity dehumidifiers. Their product experts test and rate each dehumidifier they sell. They also have a Dehumidifier Hotline 866-627-4605 that you can call and speak to a product expert if you need help choosing the right dehumidifier for your basement.
For a limited time only, save 10% on all AllergyBuyersClub dehumidifiers featured in this article with promo code ACR10.  Enter promo code during online checkout to get an automatic 10% savings.